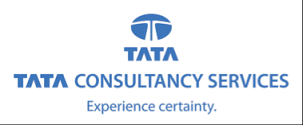 Android Developer at TCS
Grand Rapids, MI 49544
The Senior Software Engineer for iOS mobile development will work with business product owners, developers, and quality analysts to drive value delivery and will participate in all phases of Agile software development specifically focused on iOS applications.
· Minimum of 5 Years of experience of strong programming experience in developing mobile applications specifically with native Android apps.
· Strong knowledge of native Android development using Kotlin and Java, Android Studio development tool, coding and scripting languages, and testing.
· Additional development experience such as C# .NET, C++, SQL, Javascript, etc. is a plus.
· Development experience with native apps is a must
· Proficient in source code management such as Git is preferred
· Any SAFe certifications (SSM, SASM, SA, SPC, SPMPO) preferred.
· Familiarity of database management and file access methods.
· Strong team-oriented interpersonal and communication skills.
· Ability to provide high level of quality and productivity.
· Experience with Agile Software Development Life Cycle methodologies
· Great interpersonal skills and the ability to communicate effectively at both a business and technical level