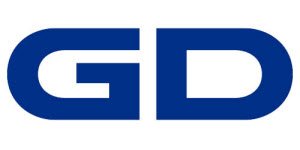 Android Software Developer (ATAK) - Ohio at General Dynamics Information Technology
Dayton, OH
Type of Requisition: Regular

Clearance Level Must Be Able to Obtain: Secret

Public Trust/Other Required: NACLC (T3)

Job Family: Software Development


General Dynamics Information Technology is seeking a Software Engineer to support continued development activities for the Battlefield Air Operations (BAO) software suite.


The goal of the BAO software is to improve the performance of the Air Force Special Operations Command (AFSOC) Special Tactics (ST), Tactical Air Control Party (TACP), and Personnel Recovery operators during target acquisition and control, combat search and rescue, and personnel recovery operations, reducing potential for errors, enhancing the safety and security of friendly forces, and, ultimately, reducing the risks of fratricide.


+ This position offers the opportunity to develop capabilities within an existing software architecture for users that truly make a difference.

+ The tailored Agile software development process includes understanding software requirements and use cases, designing software architectures and user interfaces, implementing source code to design specifications, testing developed software to include unit tests, and updating software documentation as appropriate.

+ Additionally, the position requires the ability to analyze, debug, and correct reported issues and enhancements. A successful candidate must possess strong software development skills throughout the software development life cycle and work well in a collaborative team environment.

+ The targeting and situational awareness software suite is developed and tested using a tailored Agile development methodology with two week sprints. Due to the ultra-collaborative nature of the development, the position offers tremendous opportunity to further grow and evolve development and testing skills. The software integrated with the Android Tactical Assault Kit (ATAK) with Java being the primary development language.


Qualifications:


+ BA/BS, 2+ years experience

+ Onsite Dayton, Ohio preferred

+ Some telecommuting allowed


#Defense #kmp #Dayton #Ohio #BAO #ATAK #android


#AFOpportunities


null

We are GDIT. The people supporting some of the most complex government, defense, and intelligence projects across the country. We deliver. Bringing the expertise needed to understand and advance critical missions. We transform. Shifting the ways clients invest in, integrate, and innovate technology solutions. We ensure today is safe and tomorrow is smarter. We are there. On the ground, beside our clients, in the lab, and everywhere in between. Offering the technology transformations, strategy, and mission services needed to get the job done.
GDIT is an Equal Opportunity/Affirmative Action employer. All qualified applicants will receive consideration for employment without regard to race, color, religion, sex, sexual orientation, gender identity, national origin, disability, or veteran status, or any other protected class.