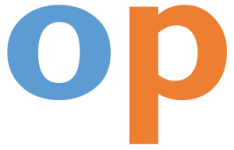 Angular / Web Developer from OrangePeople LLC
Plano, TX 75024
company. At OrangePeople, our focus is people. It's right there in our name.

Responsibilities:
Works independently or as part of a team on the development and support of software applications.
Works with business analysts and user communities to understand business requirements.
Performs analysis and documentation for system design as well as on-going documentation of development.
Codes using specific technologies and tools in keeping with current technology trends and standards.
Performs testing of applications and performs bug fixes, working with testers and users to ensure quality of code and proper application functionality.
Provides technical support during implementation efforts, working with technical team members and with business users as required to provide troubleshooting and solutions to technical issues.
Provide on-going post-implementation technical support of applications.
Creates user-end documentation and may be involved in user training.

Requirements:
Minimum 8 years of experience as a Full-Stack Java/J2EE developer
Experience using servlets, Struts and other commonly used J2EE technologies
Should have complete understanding on typical J2EE application stack design
Very strong Core Java programmer
Strong in SQL queries
Must have experience working in Oracle or similar major databases
Strong and good hands-on experience in hibernate or similar ORM
Good knowledge in web services
Strong in JavaScript and jQuery programming
Significant hands-on in JavaScript, jQuery and HTML is a MUST
Firm understanding / experience on Ajax
Must have good understanding and hands-on experience on Twitter bootstrap (or similar UI open-source libraries), JSON and CSS
Good understanding on how Application servers work, http requests, debugging http requests
Experience in mobile application development a plus

Technology stack:
Languages: Java 1.5 and above, C, C++, AngularJS, ReadJS, Vue.js
J2EE: Struts, Spring, J2EE application stack technologies, XML processing, Web Services, API
ORM: Hibernate or similar ORM
UI: JavaScript, Ajax, JSON, jQuery, CSS and HTML
UI frameworks: Springboot
Mobile: Ionic Framework
DB: Oracle, MS SQL
Application Server: WebSphere Application Server, Tomcat
Tools: Eclipse or similar IDEs, Toad or Oracle SQL Developer, AWS lambda
Vacation/paid time off
Medical, Dental and Vision
95,184.00 - 116,918.00 /year
Web Developer
What is this?