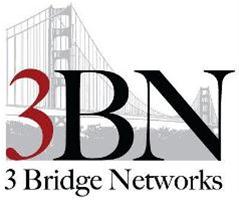 AP Supervisor at 3 Bridge Networks
Foster City, CA 94404
Real estate firm is seeking an Accounts Payable Supervisor to join our Finance Department. The Accounts Payable Supervisor will report to the Senior Manager, Accounting Operations. The primary responsibilities are to supervise the Accounts Payable team, act as Vendor Relations liaison and ensure all procedures and controls are followed according to policy. The successful candidate will have a proven track record of adapting and implementing change as well as keen problem-solving skills. The ideal candidate is flexible and enthusiastic, with a positive attitude, and a team player who can also work independently while participating in ongoing projects within a fast paced and collaborative environment.

Responsibilities:
Manage monthly closing of Accounts Payable system and posting of month-end information to GL and ensure the accuracy of AP data recorded in our financial systems.
Ensure all invoices, check request, wire and ACH payments are processed in a timely and accurate manner
Determine work procedures and workflow. Standardize procedures to improve efficiency and effectiveness of AP team
Supervise, motivate, mentor the Accounts Payable team in carrying out tasks
Oversee and review the processing of transactions and develop strategies for the team to ensure accurate and timely posting of costs while adhering to processes and procedures
Work with team members to prioritize their work and ensure the team is productive and adequately trained. Ensure that work is evenly distributed and that team members are cross-trained to support all responsibilities within the department
Ensure staff members provide consistent and exceptional customer service to internal and external clients
Guide and assist the team and internal clients in handling more complicated transactions and problems and act as a vendor relation liaison as needed
Collaborates with department colleagues and others throughout the foundation to arrive at solutions to achieve operational efficiency
Support quarterly and annual financial audit processes by directing the preparation of requested support and documentation
Manage controls and procedures to ensure effectiveness and compliance in conjunction with the Company's overall strategy for SOX compliance
Participate in the preparation and delivery of filing and reporting such as abandoned property and 1099s
Perform other tasks as assigned
Qualifications:
Bachelor's Degree in Finance/Accounting
A minimum of 6 years Accounts Payable experience, including 2 years supervisory experience in a high volume transaction setting
Possess strong organizational and time management skills
Professional and effective oral and written communication skills
Ability to interact with employees and vendors in a professional manner
Ability to work independently and with a team, with emphasis on accuracy and timeliness
Strong attention to detail and ability to meet deadlines required
Experience with Oracle R12, Microsoft Office preferred
85,171 - 105,056 /year
Accounts Payable / Receivable Manager
What is this?