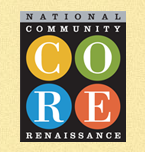 Apartment Maintenance Supervisor (109 / CDR) at National Community Renaissance
Corona, CA
"Together, we transform lives and communities!"
National Community Renaissance (CORE) is seeking an Apartment Maintenance Supervisor (aka Resident Services Supervisor) to join our Property Management team. CORE is one of the nation's largest non-profit affordable housing developers with over a 25-year track record in community revitalization. We transform the economic and social future of communities by building quality, affordable housing combined with best practice social services to improve the self-sufficiency of our residents.
National Community Renaissance C.O.R.E. Values:
COMMUNITY -Through our high-quality construction and social services, we build great communities where our residents and neighbors can thrive.
OPTIMISM -We believe in the ability of people to strive for better lives, and we help provide them with the means to achieve their dreams.
RESPECT -We serve our residents, partners, and employees with utmost respect.
EXCELLENCE -We strive for the highest standards in design, construction, property management, and customer service.
Benefit Summary:
National Community Renaissance offers a comprehensive benefit package including, medical, dental, vision, 401(k) plan with match, Life Insurance, LTD, FSA, paid holidays, vacation, and sick time.
About the Job:
The Resident Services Supervisor reports to the Community Manager and is responsible for the overall maintenance of the physical site and supervision of entire Resident Services team.
RESPONSIBILITIES
Work closely with Community Manager to maintain integrity of property within established budget.

Over site of all maintenance projects.

Supervise and assist in all maintenance issues including, but not limited to, electrical repairs, plumbing repairs, carpentry work, custodial work and concrete, masonry, roofing fencing and signage when needed.

Perform touch-up painting, interior and exterior, as needed.

Perform carpentry work, such as fitting doors, freeing windows, replacing and building shelves, sanding and refinishing floors.

Train subordinate employees.

Monitor all incoming after-hour emergency calls and participate as needed.

Be responsible for inventory control and utilization of maintenance materials.

Keep storage/maintenance shop facilities and equipment clean and in orderly working condition.

Schedule subordinate maintenance personnel and work order requests, adhering to maintenance priorities.

Ensure that work orders were completed within 24 hours, unless otherwise stipulated, and all needed follow-up or scheduling is accomplished in a timely manner.

Assist in scheduling and completing apartment inspections, including annual and turnover inspections.

Be responsible for the refurbishing of apartments prior to resident occupancy.

Keep accurate records regarding preventive maintenance, work orders, apartment refurbishing, annual inspections, inventories, purchase orders.

Perform scheduled maintenance on all equipment based on the manufacturers' recommendations and operating manuals.

Periodically inspect all units, buildings, and common areas, performing repairs and janitorial assistance as needed.

Have knowledge regarding water and gas meter shutoffs, all apartment and fixture shutoffs, sewer cleanouts and post map of the same.

Make sure storage areas and entrances are locked and adequate lighting in those areas is maintained as well as throughout common areas of property.

Have constant knowledge regarding contracts and vendors, their services and goods.

Negotiate with vendors to ensure best pricing on services and goods.

Responsible for Performance Reviews and disciplinary action process for subordinate employees.

Responsible for execution and record keeping of Preventive Maintenance Program.

Must be conscious of a safe work environment.

Assist in Resident Services Training programs.

Must have current license and be insured to drive for company business.

Must have home telephone and inform supervisor of current phone number.

Work with the Capital Improvement Manager to plan and implement all capital improvement projects.

Ensure compliance with all MSDS books, labeling of bottles and other materials.

Must attend Company sponsored events that relate to the development of the team, which, from time to time, may include overnight stays at locations away from the employee's home.

Other duties as may be needed or required at the request of the Community Manager or other supervisors.
SKILLS
Must possess ability to serve as a resource to others in the resolution of complex problems and issues.

Relies on experience and judgment to plan and accomplish assigned goals. May orient, train, assign and check the work of lower level employees.

Ability to work with and understand persons of all ethnic and family backgrounds.

Must demonstrate initiative, professionalism, integrity and exercise confidentiality in all areas of performance.

Must be able to read and speak English or read and speak English and Spanish, as appropriate to the resident base, in order to effectively communicate between the Resident Services Technician and residents as well as between Resident Services Technician and co-workers and supervisors.

Concern for work-safety program.

Maintain work pace appropriate to given work load.

Perform complex and varied tasks.

Relate to others beyond giving and receiving instructions.

Basic budgeting knowledge and understanding.

Ability to forecast future projects and forward plan.

Be a team player.
EXPERIENCE
The Resident Services Supervisor should have the following minimal knowledge, skills and abilities:
Three or more years of experience in resident services and maintenance or related field.

Two to three years supervisory experience.

Must be HVAC Certified.

High school education or equivalent is needed or a combination of 3+ years relevant work experience and technical certifications.
PHYSICAL REQUIREMENTS/WORK ENVIRONMENT
Exposure to various types of weather.

Standing, walking

Pushing/pulling

Crawling/kneeling

Twisting/carrying

Working with hands

Driving - must have a valid driver's license and updated automobile insurance in order to drive for business purposes or have reliable transportation.

Operate computer and office equipment.
National Community Renaissance is an equal opportunity employer.