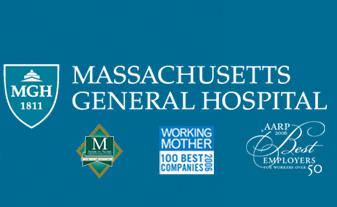 Apheresis Technician/Phlebotomist at Massachusetts General Hospital
Boston, MA
Job Description
Apheresis Technician/Phlebotomist
Underthe general supervision of the Nurse Manager, Blood Donor Center, the ApheresisTechnician I performs donorregistration, screening, whole blood collection, automated platelet andred blood cell apheresis collectionsand preparation of components from collected whole blood. Provides excellentcustomer service. Balances production, donor care and quality requirements tomeet annual blood collection goals. The Apheresis Technician I complies withall applicable state and federal regulations, as well as, hospital policies andprocedures to ensure the safety of the donor and quality of the bloodcomponents.
Performs any or allfacets of the Donor Center donor processes, as needed and as trainingprogresses:
Provides appropriate donor greeting, directs donor to read educationalmaterials and complete donor card.
Performs donor interview, obtaining accurate and complete medicalhistory information.
·Determines donor suitability utilizing donor guideline manual anddepartment reference
materials.
Performs whole blood phlebotomyand automated apheresis donations.
·Labels sample tubes and collection packs.Completes all records. Performs
post-collectionhandling of products per FDA guidelines.
Prepares components in component prep labthrough centrifugation, separation, mixing, labeling, and with accurateverification of records and data entry into computer system.
Using Current Good Manufacturing Practices,records the results of all procedures performed.
Performs appropriate Quality Control and PreventiveMaintenance procedures.
·Assists other donor center staff in the managementof reactions and medical emergencies.
·Maintains equipment and stocks supplies bothin-house and on the buses.
·Maintainscomplete confidentiality of donor information and records, as outlined by the
MGHPrivacy/Confidentiality/HIPPA policies.
·Knows and adheres to safety/infection controltechniques.
Provides support and education to the donors and the public.
·Exhibitsprofessionalism in attire and grooming and maintains prompt and regularattendance.
Must have a high school degree or a GED

Medical Assistant certificate or phlebotomy training desired.
National Phlebotomy Certification desired
CPR certificate desired.
Previous patient/donor care experience or experience withina patient care or blood donor setting preferred.
Proficiency in a second language desired.
·Ability to flourish in a demandingtechnically-oriented and regimented environment.
·Ability to multi task and prioritize.
·Ability to work/participate in a team environment.
·Have or must develop exceptional phlebotomy skills.
·Assess and document vital signs and hemoglobinlevels.
Intermediate level of skill in computer use; can perform accurate data entry, possess
goodkeyboarding skills and email.
Accuracy in spelling and punctuation imperative for donor data entry into computer.
Ability to demonstrate respect and professionalism in allinteractions.
Excellent communication and customer service skills.
Read, write and comprehend English fluently to follow procedures, and to communicate with donors, hospital and laboratory staff.
Demonstrate dependability and consistency.
Understand basic anatomy and physiology.
Demonstrated knowledge of standard safety and infection control procedures.
Demonstrated Current Good Manufacturing Practices, SOP's and policies.
Job
Massachusetts General Hospital is an EqualOpportunity Employer.By embracing diverse skills, perspectives andideas, we choose to lead. Applications fromprotected veterans andindividuals with disabilities are strongly encouraged.
Primary Location
MA-Boston-MGH Main Campus
Organization
MGH Main Campus (MGHMAIN)
55 Fruit Street
Boston, 02114