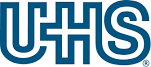 Application Analyst I - (Registration/Scheduling) - (83361) at Universal Health Services
TREDYFFRIN, PA
Location
TREDYFFRIN, PA 19087 US (Primary)

Category
Information Technology
Job Description
One of the nation's largest and most respected hospital management companies, Universal Health Services, Inc. (NYSE: UHS) has built an impressive record of achievement and performance. Growing steadily since its inception into an esteemed Fortune 500 corporation, UHS today has annual revenue exceeding $10.7 billion. In 2019, UHS was again recognized as one of the World's Most Admired Companies by Fortune; in 2018, ranked #268 on the Fortune 500; and in 2017, listed #275 in Forbes inaugural ranking of America's Top 500 Public Companies.
Our operating philosophy is as effective today as it was 40 years ago, enabling us to provide compassionate care to our patients and their loved ones: Build or acquire high quality hospitals in rapidly growing markets, invest in the people and equipment needed to allow each facility to thrive, and become the leading healthcare provider in each community we serve.
Headquartered in King of Prussia, PA, UHS has more than 87,000 employees and through its subsidiaries operates 350 inpatient acute care hospitals and behavioral health facilities and 30 outpatient and other facilities located in 37 states, Washington, D.C., Puerto Rico and the United Kingdom. For additional information on the Company, visit our web site: http://www.uhsinc.com.
The Corporate Information Services Department is seeking a dynamic and talented Application Analyst I-Patient Management.
The Application Analyst I-Patient Management supports the implementation of UHS applications.  Monitors the resolution of maintenance or enhancement issues assigned by the UHS Customer Support Center.  Designs new or determines modifications to existing applications that will effectively accomplish desired objectives.  Provides technical support to UHS entities as needed.  Coordinates work assignments given in order to meet deadlines and ensure continued progress toward assignment completion. Shares experience and expertise with other members of team. 
Key Responsibilities include:
Researches and resolves Customer Support Center Tickets including major application upgrades.
Provides system change management support to the acute care facilities and physician offices and other UHS employees for requested changes and/or enhancements, adhering to UHS Service Level and Change Management Policies.
Provides on-call support as scheduled.
Establishes and maintains regular communications with user community.
Supports system upgrades and effectively communicates system functionality changes to end users.
Works closely with operations to modify the Cerner system for any registration or scheduling changes, enhancements, or break/fix solutions.
Performs quality reviews on all system modifications and manages daily workflow through UHS Incident Ticketing System
Creates Tip Sheets/How To Documentation, when applicable, to support new functionality of system, workflow modifications, or modifications to current build/design.
Regularly meets with users, vendors, and IS staff to develop/modify system specifications.
Designs solutions for applications and prepares the appropriate documentation.
Participates in the development of test data, system testing and documentation for all phases of the application development life cycle.
Performs Q/A on application functionality.
Researches and resolves implementation-related Customer Support Center Tickets.
Adheres to appropriate UHS Project Management standards.
Ensures strict adherence to work plans, reporting all serious deviations to management.
Job Requirements
Position Requirements:
One or more years of Information Systems experience and a minimum of one year physician office experience or Acute Care Registration experience. 
Working knowledge of system application implementation, enhancement and support methods and practices.
Comprehensive

working knowledge of computer systems analysis and programming techniques and procedures, including: consulting with users to determine hardware, software or system functional specifications; design, development, documentation, analysis, creation, testing, coding, debugging, or modification of computer systems or programs based on and related to user design specifications.

 
Working knowledge of IS standards and quality methods and metrics. 
Working knowledge of project management methods.
A good working knowledge of Acute Care and Physician office Registration and Scheduling processes. 
Understands the workflow for registration for acute care facilities and physician offices to include encounter types, Locations, Pre-Registrations, and Eligibility Checking.
Understands the workflow for scheduling for physician offices to include appointment types, locations, ancillary department scheduling, Check In and Check Out.
Preferred experience with Cerner Registration and Scheduling Management applications or other Registration and Scheduling applications
General familiarity of user business practices, concepts and terminology sufficient to support the applications.
Excellent written and verbal communication skills.
Travel Requirements: 5 – 25% based on projects
This opportunity provides the following:
Challenging and rewarding work environment
Growth and development opportunities within UHS and its subsidiaries
Competitive Compensation
Excellent Medical, Dental, Vision and Prescription Drug Plan
401k plan with company match
Generous Paid Time Off
*UHS is a registered trademark of UHS of Delaware, Inc., the management company for Universal Health Services, Inc. and a wholly-owned subsidiary of Universal Health Services, Inc. Universal Health Services, Inc. is a holding company and operates through its subsidiaries including its management company, UHS of Delaware, Inc. All healthcare and management operations are conducted by subsidiaries of Universal Health Services, Inc. To the extent any reference to "UHS or UHS facilities" on this website including any statements, articles or other publications contained herein relates to our healthcare or management operations it is referring to Universal Health Services' subsidiaries including UHS of Delaware. Further, the terms "we," "us," "our" or "the company" in such context similarly refer to the operations of Universal Health Services' subsidiaries including UHS of Delaware. Any employment referenced in this website is not with Universal Health Services, Inc. but solely with one of its subsidiaries including but not limited to UHS of Delaware, Inc.
UHS is not accepting unsolicited assistance from search firms for this employment opportunity. Please, no phone calls or emails. All resumes submitted by search firms to any employee at UHS via-email, the Internet or in any form and/or method without a valid written search agreement in place for this position will be deemed the sole property of UHS. No fee will be paid in the event the candidate is hired by UHS as a result of the referral or through other means.