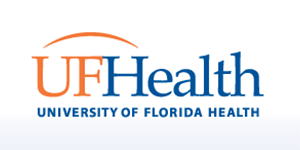 Application Analyst III (EPIC Advanced Build) at Univ. of Florida Jacksonville Healthcare Inc.
Jacksonville, FL 32209
This position is for

ITS, Population Health Applications Support
Job Duties
The Application Analyst are the primary support contacts for each application. They coordinate all issues that arise during the project for their application areas and must be very knowledgeable about the organization's policies, procedures, and business operations. Duties include instructing, directing and checking the work of others. Must be able to work both independently and as a team member in a solution-oriented, customer-focused environment.
Essential Functions
Team commitment to listen and fully involve others in team decisions and actions; values and uses individual differences and talents. Informs others on team by sharing important or relevant information with the team. Models commitment by adhering to the team's expectations and guidelines; fulfills team responsibilities; demonstrates personal commitment to the team.

Identifying issues that arise in their application area as well as issues that impact other application teams, and working to resolve them.
Guiding workflow design, building and testing the system, and analyzing other technical issues associated with Epic and/or related software.

Continuous learning by actively identifying new areas and taking advantage of learning opportunities; using newly gained knowledge and skill on the job and learning through their application. (e.g., courses, reading, self-study, coaching, and experiential learning).

Puts new knowledge, understanding or skill to practical use on the job; furthers learning through trial and error. Takes risks in learning by putting self in unfamiliar or uncomfortable situation in order to learn; asks questions at the risk of appearing foolish; takes on challenging or unfamiliar assignments.

Clarifies customer interests by having a full understanding of customers' wants, desires, problems, concerns, satisfactions, and expectations by consulting, confirming information during the implementation of new product, workflow, and/or processes throughout the relationship

Responds to customers according to SLA policy related to problems and concerns; keeps customers informed and provides feedback on actions taken; initiates appropriate actions based upon customer or team input.  .
Temperament    
Maintaining effectiveness when experiencing major changes in work responsibilities or environment.  Adjust effectively to work within new work structures, processes, requirements or cultures. The ability to persevere in difficult situations, overcome obstacles, and reach high levels of performance when faced with stressful work situations and time pressures.                      
SKILLS, QUALIFICATIONS, AND REQUIRED EXPERIENCE
Skills 
Superior customer service skills.
The ability and willingness to see things in an open-minded way and examine an idea or concept from as many angles as possible
A wide degree of creativity and latitude is expected.
Excellent oral and written communication skills at technical and non-technical levels.
Excellent time management and multitasking skills.
Attention to detail and quality of work.
The drive and ability to see problems through to completion.
Ability to manage stressful situations in a calm, courteous and efficient manner.
Ability to exercise good judgment, prioritize multiple tasks, and problem solve under pressure of deadlines.
Strong workflow and data flow analysis skills.
Strong problem solving skills and ability to acquire a working knowledge of departmental operations.
EXPERIENCE
Minimum of four - six years appropriate experience.
Extensive experience with Microsoft office products.
Experience in the healthcare industry preferred.
Experience with computerized physician AR, scheduling or other related medical billing/management systems or electronic health record preferred.
EDUCATION & CERTIFICATIONS
               High School Graduate or GED equivalent required.
              Associate's Degree or two years specialized training in an applicable field (Business Administration, Allied Health, Computer Science, etc.) preferred.
College course work and/or technical training may substitute for a portion of the required experience.

Applicable EPIC certification required or must be obtain within 6 months of employment. Epic certification and New Version Training (NVT's) updates are required based on position and must pass required EPIC Certification(s) within three (3) attempts to maintain employment.
UFJPI is a Equal Opportunity Institution