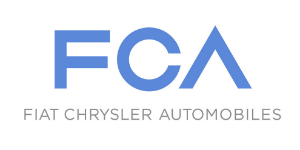 Application Developer at FCA
Detroit, MI
Pride and passion live at the heart of Fiat Chrysler Automobiles in our iconic Chrysler House building in Downtown Detroit. Within the Business Analytics area, we leverage cutting edge technologies to allow us to deliver exceptional customer experiences. Significant challenges and opportunities await those who join us in this newly created division of FCA.
 
We are on the threshold of the biggest revolution in personal transportation.
 
We need great people who share our passions. Everything you do -- and learn -- will be leading to the future at FCA.
 
Fiat Chrysler Automobiles is a place where people are empowered to drive change, where bold challenges are taken on and an entrepreneurial spirit is ever present. Our culture never settles on the status quo; rather, collaboration, curiosity and unconventional thinking. Every employee, regardless of position in the company, is expected to drive change and lead people. We employ five key leadership principles that reflect our core values and provide the foundation for our cultural transformation of our workforce:
 


We are a meritocracy.


Leadership is a function of leading change and leading people.


We embrace and cherish competition.


We aim to achieve best-in-class performance.


We deliver what we promise.


As an Application Developer, YOU will be responsible for designing and developing business applications in support of the commercial functions in which FCA operates.  
YOUR Key Responsibilities include: 



Designs, codes, and tests new, enterprise-wide applications

 




Assists in the support of existing applications

 




Writes high-quality code compliant with enterprise and industry regulations

 




Collaborates with business analysts and product owners to ensure understanding of business priorities

 




Analyzes and improves the efficiency of various systems and services

 




Proactively monitors industry trends and identifies opportunities to implement new technologies

 




Creates and executes required test scenarios/plans to ensure complete testing on all new and changed components

 




Conducts knowledge transfer to other IT and business personnel

 




Troubleshoots problems identified by users