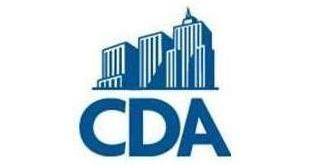 Application/Sales Engineer at Clark Davis Associates
Ramsey, NJ
Application/Sales Engineer (JMR)

Ramsey, NJ

60-90K + Commissions

(B.S. Chem Eng, ME)

(Process/Piping/Pumps)

 

Growing Pollution Equipment Company needs an application/sales engineer to select equipment to customer specs, obtain cost estimates, conduct training sessions, and generate custom sales proposals.



Requirements:



Will travel 10% to predominantly domestic locations.
Position will require 5+ years experience in pollution control/process/piping/pump equipment with a technical degree.
Please contact Joe Raia at JOERAIA@CLARKDAVIS.COM
CLICK HERE to view all open ENGINEERING Opportunities
CLARK DAVIS ASSOCIATES, 20 Waterview Blvd, Parsippany, NJ, 07054; Phone (973) 257-8825; For a list of over 200 job opportunities, visit our website at  https://clarkdavis.com
Follow us:
Facebook https://www.facebook.com/clarkdavisassociates/
LinkedIn https://www.linkedin.com/company/54788/
$60,000.00 - $90,000.00 /year