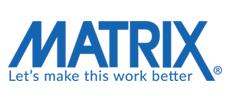 Application Support from MATRIX Resources
Charlotte, NC
Terrific Long-Term Contract Opportunity with a FULL suite of benefits! As one of the largest financial institutions in the world, our client has been around for over 150 years and is continuously innovating in today's digital age. If you want to work for a company that's not only a household name, but also truly cares about satisfying customers financial needs and helping people succeed financially, apply today.
Position: Application Development Support
Location: Charlotte NC 


Term: 12 months




Day-to-Day Responsibilities:



Responsible for working closely with Application teams to implement and support Logging solutions.


Provide assistance to App Development teams to: helping assess and record scope and methods of security events logging as it relates to policies, provide advice and training on use logging platform, troubleshooting implementation issues or bugs.


Partner with remediation team, Splunk infrastructure and application teams to build SPL Splunk queries to document evidence of required security logging.


Automate reporting as it relates to Remediation Project and for Governance use cases.


Provide front-line support and assist in debugging and fixing of bugs for the enterprise logging platform.


Gather requirements and future enhancements for governance and sustainment reporting.


Is this a good fit? (Requirements):


 Technical BS degree or equivalent experience in Information Systems, Analytics, Computer Science.


 7+ years of experience in systems integration using technologies including .Net/Java/J2EE, JMS, WebSphere MQ, Spring Boot, Tomcat, Hibernate, Log4j2/SLF4J/Logback, SOA, Microservices, Tibco, Mule, Kafka, Elastic, Splunk


Experience with building and integrating REST/SOAP Services and related technology including Swagger, Raml, JSON


Build and deployment experience using Maven, Gradle, Jenkins or deployment tools like Ansible or Puppet


Experience with major relational database and nosql database e.g. SQL Server, Oracle, MongoDB


Mixed Platform and OS deployment including Windows, Unix\Linux, Docker, AWS, Azure, PCF


 Experience with Unix Scripting Bash, Ksh, Zsh, Python, Ruby, JavaScript etc.


 Basic performance tuning and using logging monitoring applications e.g. Splunk, AppDynamics, JMX


 Experience with application security (e.g. SSL, Encryption, Oauth, etc.)


Knowledge of application design patterns and development best practices


Knowledge of source control with Git\SVN and SCM versioning practices


 Knowledge of unit testing and test driven design using tools including Junit, Mockito, etc.


 Experience operating in an enterprise environment using formal procedures and policies


Strong knowledge of the Software Development Life Cycle(SDLC) and Agile software development using Jira, Confluence, etc.


Excellent interpersonal, communication and analytical skills. Specialized Knowledge: (Additional skills, competencies, experience, and credentials that can be used in the selection process to identify applicants who are better qualified to perform in the position


 Experience with service bus technologies including Apache Camel, Apache CXF, JBoss Fuse, Mulesoft, J2EE Servers (Tomcat, Jetty, Websphere, WebLogic, JBoss)


Expertise in developing responsive Web UI with HTML5, Node.js/JavaScript and related frameworks including Angular, React, Vue


Experience with Spring Ecosystem including Spring Framework, Spring Web Flow, Spring Cloud Connector


 Experience with NoSQL databases including MongoDB, Cassandra, Elastic 


 Experience with cloud deployment using AWS, Azure or PCF, Openstack


 Experience with Linux containers like Docker, Kubernetes and related technologies


Experience in Micro Services development with tools like Spring Boot, DropWizard, WSO2, Spark, Play


 Experience with testing frameworks like Jnuit, Mockito, Selenium, Jacoco


 Experience with packaging and deploying applications using tools like uDeploy, Puppet, Chef, Ansible, Jenkins, Maven, Gradle


 Experience with enterprise systems monitoring and HA/DR using App Dynamics, Splunk, Elastic, Datadog, Nagios, Zabbix


Strong knowledge of the Software Development Life Cycle(SDLC)


 Able to navigate through complex business and technical environment


Demonstrated experience managing successful relationships with business partners 


 Experience working with global delivery models and with large geographically dispersed teams


 Experience working with support ticketing systems such as Remedy PAC2000/ServiceNow /HP Service Desk/Salesforce Service Cloud etc.