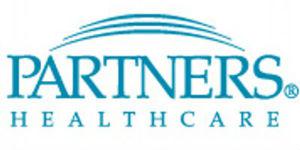 Applications Analyst I-(3101809) at Partners Healthcare System
Somerville, MA
Applications Analyst I-(3101809)
Description
As a not-for-profit organization, Partners HealthCare is committed to supporting patient care, research, teaching, and service to the community by leading innovation across our system. Founded by Brigham and Women's Hospital and Massachusetts General Hospital, Partners HealthCare supports a complete continuum of care including community and specialty hospitals, a managed care organization, a physician network, community health centers, home care and other health-related entities. Several of our hospitals are teaching affiliates of Harvard Medical School, and our system is a national leader in biomedical research.

We're focused on a people-first culture for our system's patients and our professional family. That's why we provide our employees with more ways to achieve their potential. Partners HealthCare is committed to aligning our employees' personal aspirations with projects that match their capabilities and creating a culture that empowers our managers to become trusted mentors. We support each member of our team to own their personal development—and we recognize success at every step.

Our employees use the Partners HealthCare values to govern decisions, actions and behaviors. These values guide how we get our work done: Patients, Affordability, Accountability & Service Commitment, Decisiveness, Innovation & Thoughtful Risk; and how we treat each other: Diversity & Inclusion, Integrity & Respect, Learning, Continuous Improvement & Personal Growth, Teamwork & Collaboration.
Qualifications
General Summary Overview Statement
The person in this role is a member of the group supporting theBrigham and Women's and the Brigham and Women's Faulkner Hospitals.S/he will report to the IS Manager in Brigham Health Cardiovascular and Ancillary Systems team. Responsibilities include the ability to provide direct customer support for a portfolio of applications on an on-going basis and/or working on small to medium enhancements and/or small projects. Primary areas supported are clinical procedural areas, such as Endoscopy, Neurology, Cardiology, Pulmonary and other departments and their associated third party applications. This is a large application portfolio within the Cardiovascular and Ancillary Systems team, and will require flexibility and ability to work with many departments across BWH/BWFH hospitals.
Principal Duties And Responsibilities
Work closely with end-users to define business needs and to develop alternative solutions (automated or manual), and provide appropriate feedback.

Provide on-going support of live applications, e.g., on-site and telephone support, system enhancements and upgrades, hardware deployment.

Participate in on-going support, small to medium system enhancements and learning about the project lifecycle tools and activities including-

Definition of project scope and objectives

Management and status reporting tools

Feasibility and cost benefit studies

Requirements definition (functional and/or technical)

System testing/quality assurance

Training

Implementation

Post-implementation/on-going support

Documentation
Complete work assignments in accordance with an established project timeline. Inform manager(s) of issues requiring their direct attention.

Prepare written materials for use in presentations, meetings and final project documentation.

Function both as an individual contributor and team player within Partners IS.

Provide quality customer service and serve as an exemplary representative of Partners Information Systems. On-going communication, feedback and follow-through with customers/peers are essential.

Participate in team rotation for 24 x7 on call support.

Provides great service to internal and external customers.

Perform other duties as assigned.
Qualifications
Bachelors Degree required

3+ years relevant experience in information systems, healthcare or related field required
1-3 years clinical application and/or or health (allied, direct care) professional experience

1-3 years project experience using established methodologies and tools preferred

1-3 years experience in information systems in a healthcare organization preferred

Knowledge of personal computers and PC applications, e.g., Microsoft Office Suite, Project, and PowerPoint required.

Experience with healthcare IT a major plus.
Working Conditions
Office environment with local travel to other Partners sites or patient care areas.Other travel may be required to attend meetings and professional development sessions.Off-site pager coverage for user support as assigned.As projects and priorities dictate, must be available to work non-standard business hours, such as evenings, nights, weekends and holidays when necessary.
Supervisory Responsibility
No direct reports
Fiscal Responsibility
No fiscal responsibility
EEO Statement
Partners HealthCare is an Equal Opportunity Employer & by embracing diverse skills, perspectives and ideas, we choose to lead. All qualified applicants will receive consideration for employment without regard to race, color, religious creed, national origin, sex, age, gender identity, disability, sexual orientation, military service, genetic information, and/or other status protected under law.
Primary Location:MA-Somerville-BWH - Assembly Row
Work Locations
:
BWH - Assembly Row
399 Revolution Drive
Somerville02145
Job:Business and Systems Analyst
Organization:Partners HealthCare(PHS)
Schedule:Full-time
Standard Hours:40
Shift:Day Job
Employee Status:Regular
Recruiting Department:PHS Information Systems
Job Posting:Jul 29, 2019