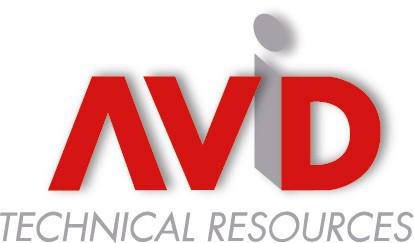 Applications Architect (Annuities & Actuary) - West Des Moines, IA at AVID Technical Resources
West Des Moines, IA
AVID Technical Resources is partnering with our client to find an Applications Architect for a full-time opportunity in West Des Moines, IA, or Woodland Hills, CA. 
The candidate will be responsible for leading multiple IT efforts focused on providing data to the client's Actuarial group from numerous internal and external sources.
Responsibilities:
·        Work closely with Business Analysts to support the Actuarial IT Department
·        Architect and design solutions to meet Actuarial needs focused on collecting, conforming, and reporting data with modeling and reporting consumers in mind
·        Design, code, and test all sizes of application solutions using object-oriented development, with a current focus on Python
·        Develop and maintain strategic roadmap to support actuarial business needs with technical solutions
·        Direct team members to keep project deliverables organized around target architecture
·        Leverage actuarial knowledge, actively engage in creative problem solving to maximize the productivity and effectiveness of business processes, outcomes, and controls
·        Mentor less experienced team members
·        Produce architectural and technical design documentation
·        Relates product and actuarial concepts to internal and external administration system data.
·        Works directly with business partners to set expectations and delivery scope.
Requirements:
·        5+ years of Annuity or Reinsurance Industry experience.
·        3+ years of object-oriented development experience
·        Python experience is strongly preferred
·        Deep understanding of multiple facets of the annuity business (administration, product development, pricing, modeling, valuation).
·        Documented history of successfully leading implementation teams
·        Strong understanding of Annuity product features and associated data required
·        Ability to clearly communicate at the executive and individual contributor level
·        Ability to communicate seamlessly between Actuaries and Developers.
·        Actuarial knowledge/experience a strong plus
About AVID Technical Resources:
AVID (Applications, Voice, Internet, Data) Technical Resources is a contract and permanent IT recruiting company. Headquartered in Boston, AVID specializes in placing information technology professionals with either an Infrastructure Support or Applications Development background.
Since our inception in 2003, AVID has grown to be among the leading IT recruiting firms in the area. This explosive growth has led to a number of awards and recognition. Inc. Magazine recently listed AVID on their exclusive Inc. 500/5000 Fastest Growing Privately-Held Companies in the US. AVID was named one of the Leading IT Staffing Agencies in the Northeast by Forbes Magazine and the Boston Business Journal ranked AVID Technical Resources the 7th Fastest Growing Privately-held Company in Massachusetts.
Contact one of our IT recruiters today: www.avidtr.com.