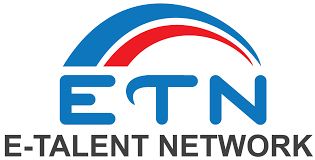 Applications Architect from E-Talent Network
Des Moines, IA 50319
Job Title: Applications Architect
Location: Des Moines, IA-50319
Duration: 08 Months


Job Description:
The Application Architect is responsible for analyzing and documenting the current Medicaid systems, including internal components as well as external interfaces for systems integration with external systems.
Client is in the initiation phase of a large, multi-year system integration project.
The scope of the project includes the implementation of a modern architecture platform and procurement of several new Medicaid modules to meet the IME's requirements for managing Medicaid health benefits for over 600,000 citizens.
The migration from the current environment to the future-state platform will involve the modernization or replacement of dozens of legacy systems and applications as well as the evaluation and modification of hundreds of system-to-system interfaces.
The department is seeking an Application Architect role to operate at the program management level of the team to analyze and document the As-Is environment and define an implementation approach for migrating business processes and data to the future-state platform.
Demonstrating a thorough understanding of the TOGAF Enterprise Architecture Framework and the Architecture Development Method (ADM)
Roles & Responsibilities:
Participate in creating the Application Management Strategy, utilizing the concepts of API Management, Services Oriented Architecture (SOA) and microservices
Design and document system-to-system interfaces, including any associated business rules or technical constraints
Using Unified Markup Language (UML) to deliver baseline and target application architectures, including component diagrams, deployment diagrams and sequence diagrams
Serve as Medicaid Systems Subject Matter Expert (SME) while working with a Systems Integrator to develop the approach for phased migration activities, including the remediation of any associated interface/conversion impacts
Participate in the RFI/RFP process for systems module selection
Participate in the procurement process to select a Systems Integrator to execute the DDI phase
Required Experience:
Extensive experience designing application architectures based on a microservices architecture and/or modular approach
In-depth experience with the software development lifecycles and software development methodologies
Experience delivering results on systems integration projects involving business transformation
Experience delivering in an Agile / iterative delivery environment, including a working knowledge of the Scaled Agile Framework (SAFE)
12 years of Experience designing and documenting large IT systems containing heterogeneous technologies and multiple systems integrations points
12 years of Experience designing systems architectures utilizing SOA-based technologies (SOAP, REST, etc.), including component and web service design
12 years of Experience with building IT solutions that adhere to multiple industry standards, compliance and regulatory requirements, and/or technology standards
12 years of Excellent task management skills, w/ the ability to multitask and manage multiple tasks with changing priorities in a cross-functional environment
8 years of experience to Demonstrated experience with working with business and technical users to gather and document technical requirements
5 years of experience to Demonstrated experience delivering on a major systems replacement project using heterogeneous technologies
3 years of experience to Demonstrated understanding of cloud technologies and hybrid solutions that interface with on-premises systems
3 years of Working experience with Agile Projects
5 years of experience to Demonstrated experience with managing client expectations and implementing change management initiatives
5 years of Experience creating Enterprise Architecture artifacts with the TOGAF Architecture Development Method
Required Skills:
An understanding of cloud technologies and associated benefits
An extensive understanding of Unified Markup Language (UML) and other techniques for documenting technology systems
Ability to collaborate effectively with a wide range of personalities and work styles
Ability to break down complex tasks into actionable work items
Ability to work independently and communicate effectively
About our Company: -
E-Talent Network is responsible for carrying out the recruitment process and is a service provider for 22nd Century Technologies.
22nd Century Technologies is a business enterprise that supports demanding staffing programs for Corporations and State and Local Government Agencies. Its journey began in 1997 by supporting large Federal contracts which nudged us in the direction of creating large candidate pools across the country. Over the last 20 years, we have built a strong business model that is carefully constructed to deliver on multiple facets. We have proven past performance of providing services that exceed our clients' expectations. Today 22nd Century technologies supports clients in all 50 states and has grown to be a company that is trusted and sought for providing a complex mix of workforce solutions. With a firm grip on the entire spectrum of staffing solutions, we have placed more than 500,000 skilled resources and delivered 15 million+ man-hours.
"22nd Century Technologies is an Equal Opportunity Employer" and "US Citizens & all other parties authorized to work in the US are encouraged to apply."
E-Talent Network is proud to service TSCTI recruitment needs with Our Global Delivery model with 110 recruiters, data miners and research analysts working across multiple time zones is backed by an internal database of 2.4 million resources across all major industries.