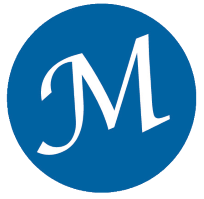 Applications Engineer at Mattson Resources
Tustin, CA 92780
Application Engineer-(LIGHTING) Orange County
We are seeking a motivated Application Engineer to play a critical role in a leading linear lighting company specialty in commercial and theatrical lighting industry.
Essential Duties and Responsibilities
Provide expertise and experience in LED Fixture, can immediately solve customer problems.
Provide Technical support to design win LED products at customers.
· Provide new product ideas and suggestion on necessary adaptation of LED package products to meet customer and market requirement
Provide post-sale technical application support for products and systems in the field.
Provide technical support for trouble-shooting field issues (remote or in the field).
Perform application testing. Provide design input & guidelines to development engineers. Provide input to development for unit & system test plans. Evaluate diagnostic data collected for field issues and provide input to development for processing/resolution. Provide proof of concept testing and reports.
Provide market feedback to the New Product Development process and assist in the testing of new products against design specifications.
Handle escalated customer problems and communicate/delegate problems to the appropriate support functions at the appropriate business units.
Works with the quality control to identify problems and issues with product and makes sure that the customer is satisfied with the product and service level.
Communicate with CM overseas to provide the guidance of production, and process improvement.
Maintain good customer relations at all times. Provide reliable and prompt communications to and from all customer types. Must be able to analyze and evaluate problems that arise, and solve or get the answers expeditiously and thoroughly.
Qualifications:
Bachelor's degree, or equivalent in Engineering/Electrical Engineering/Product Design
>2 years working experience in LED manufacturing or relevant industry experience.
The optical / thermal / electrical / mechanical and other related basics.
Experience in providing specialist technical support in lighting systems
Experience in technical and control systems application experience, including DMX
Lighting fixtures technical knowledge
LED knowledge is a plus
Design skills using 2D or 3D CAD software