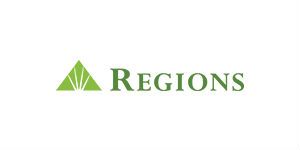 Appointment Setting Business Analyst - Consumer Solutions at Regions Financial Corp
Birmingham, AL
Thank you for your interest in a career at Regions. At Regions, we believe associates deserve more than just a job. We believe in offering performance-driven individuals a place where they can build a career --- a place to expect more opportunities. If you are focused on results, dedicated to quality, strength and integrity, and possess the drive to succeed, then we are your employer of choice.
Regions is dedicated to taking appropriate steps to safeguard and protect private and personally identifiable information you submit.  The information that you submit will be collected and reviewed by associates, consultants, and vendors of Regions in order to evaluate your qualifications and experience for job opportunities and will not be used for marketing purposes, sold, or shared outside of Regions unless required by law. Such information will be stored for a set period of time. You may review, modify, or update your information by visiting and logging into the careers section of the system.
Job Description:
At Regions, the Business Systems Analyst conducts business process analysis, needs assessments, and preliminary cost/benefits analysis in an effort to align information technology solutions with business initiatives. This position may function as liaison between the line of business and the IT / Technology department.
Primary Responsibilities
Formulates/defines specifications for moderately complex operating software programming applications or modifies/maintains complex existing applications using engineering releases and utilities from programs
Analyzes and evaluates existing or proposed systems and devises computer programs, systems and related procedures to process data
Prepares charts and diagrams to assist in problem analysis and submits recommendations for solution
Prepares program specifications and diagrams and develops coding logic flowcharts
Encodes, tests, debugs and installs the operating programs and procedures in coordination with computer operations and user departments
Reviews progress and evaluates results
This position is exempt from timekeeping requirements under the Fair Labor Standards Act and is not eligible for overtime pay.
Requirements
High school diploma or GED with ten (10) years of related experience OR Bachelor's degree with six (6) years of related experience
May require on call support rotation after hours and/or weekends
Preferences
Experience providing application support to include troubleshooting
Banking or financial services industry experience
Project Management and testing experience
Skills and Competencies
Excellent organizational and analytical skills
Problem solving and priority management
Excellent communication and customer service skills
The role will be focused on executing key initiatives for Appointment Setting and Guided Selling tools. Responsibilities will include; roadmap development, working with vendor and internal business, operations and technology stakeholder to plan, prioritize and execute work. Position will maintain the day to day accountability for performance of the solutions.
Position Type
Full time
Location Details
Riverchase South
Location:
Hoover, Alabama
EEO/AA/Minorities/Females/Disabled/Veterans