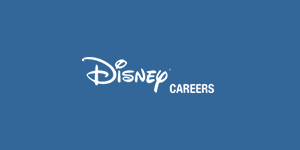 Aquarist (The Seas) at Walt Disney Company
Lake Buena Vista, FL
Aquarists are responsible for husbandry of the aquatic animal collections at EPCOT in concert with Senior Aquarists and under the direction and supervision of the Animal Care Management Team. Aquarists are front line care providers to animals including: sharks, eels, rays, sea turtles, and fish. They maintain habitat cleanliness, feed, prepare food, develop and implement behavioral management plans, and maintain, adjust, operate and repair small habitat life support systems. At The Seas, some dive and spend many hours each day in wetsuits, while others may spend time focused on smaller exhibits that can be maintained without swimming, but all Aquarists are expected to maintain a minimum diving skills while part of The Seas Cast. All Disney Cast members interact with guests to build magical memories.
Responsibilities
Perform tasks that include but are not limited to: perform water chemistry testing, basic necropsy with external parasite identification, diet preparation, feeding, cleaning habitats, and equipment maintenance. Perform informal and formal presentations to Walt Disney World Resort guests. Aquarists are able to demonstrate and devise behavioral husbandry plans to be integrated into daily animal care activities. Partner with various teams (Marine Mammal, Guest Programs, Department of Animal Health, Research, Education and Water Sciences) to facilitate state of the art guest service and animal programs. Record observations of animal behavior, feeding consumption and interactions, analyze the data and produce reports that explain changes over time.
Basic Qualifications
Previous work experience providing care to animals
Minimum 5 years of experience in the field of aquarium husbandry at an AZA-accredited facility, or acceptable equivalent
Knowledge of fish behavior, physiology, general biology, nutritional requirements and reproductive needs
Proven guest/public interaction and presentation skills
Proven strong analytical skills
Be able to work unsupervised and make decisions consistent with the team philosophy
Proven strong written and verbal communication skills
Proven attention to detail, accuracy and consistency
Ability to work well with others in a team-based environment
Ability to be flexible with work schedule including second shifts and be willing to work on weekends and holidays
Ability to maintain and troubleshoot aquarium systems
Travel local and International for extended periods 4-8 weeks
Ability to possess a Passport within 6 months of hire.
Work with chemicals and familiar with proper and safe handling
Be able to lift 60 pounds. (SCUBA tanks and Gear)
Available to be SCUBA Rescue Certified within 6 months of employment
SCUBA certified
Possess a valid US driver license
Preferred Qualifications
Bachelor's degree or equivalent in Marine Biology, Aquaculture, Zoology
US Passport with more than 6 months until expiration
Rescue Diver Certification
CPR and First Aid certified
Possess a valid Florida driver license
Required Education
Preferred Education
College Degree or Technical Degree
About Walt Disney World Resort:
Since opening in 1971, Walt Disney World Resort has played an important role in many childhood and family memories. Today, hundreds of millions of guests from around the globe visit this magical place to enjoy a Disney vacation. Through a combination of creativity, innovation and technology, the resort immerses guests in classic Disney tales and new kinds of family entertainment. Drawing from a rich heritage of storytelling, Walt Disney World Resort cast members bring Disney magic to life through unmatched attention to detail and superior guest service.
About The Walt Disney Company:
The Walt Disney Company, together with its subsidiaries and affiliates, is a leading diversified international family entertainment and media enterprise with the following business segments: media networks, parks and resorts, studio entertainment, consumer products and interactive media. From humble beginnings as a cartoon studio in the 1920s to its preeminent name in the entertainment industry today, Disney proudly continues its legacy of creating world-class stories and experiences for every member of the family. Disney's stories, characters and experiences reach consumers and guests from every corner of the globe. With operations in more than 40 countries, our employees and cast members work together to create entertainment experiences that are both universally and locally cherished.
This position is with Walt Disney Parks and Resorts U.S., Inc., which is part of a business segment we call Walt Disney World Resort.
Walt Disney Parks and Resorts U.S., Inc. is an equal opportunity employer. Applicants will receive consideration for employment without regard to race, color, religion, sex, national origin, sexual orientation, gender identity, disability or protected veteran status. Disney fosters a business culture where ideas and decisions from all people help us grow, innovate, create the best stories and be relevant in a rapidly changing world.