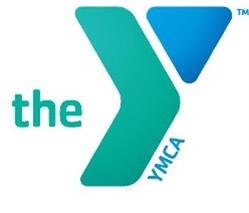 Aquatics Coordinator, Bethany at YMCA of Metropolitan Washington
Oklahoma City, OK 73132
To provide leadership to all areas of the Aquatic Program and to coordinate and supervise the programs under the principles of the YMCA Character Deve...Duties and Responsibilities:
Must be PR/CPR, AED, O2, First Aid Certified. Training provided by the YMCA if needed.
Must possess a cooperative spirit committed to the Mission and Values of the YMCA.
Ability to relate to aquatic staff, other YMCA staff and members and program participants.
Will closely work with the Program Director to achieve the program goals of the department.
May be assigned schedules of guarding and instruction hours in support of program delivery needs.
Responsible for the day-to-day supervision of the aquatic staff.
Must be mentally alert to dangerous situations in order to assure the safety of all participants.
Physical ability to use both legs and arms to properly use aquatic equipment to rescue a 200-pound person.
Physically able to see, hear and project the voice across distances.
Able to move to various locations, including in and around the swimming pool and sit in an elevated guard station.
Ability to handle irate, complaining or demanding individuals without internalizing or personalizing comments made.
Remain physically able to demonstrate skills.
Maintenance and chemical balance of the pool will be required daily.
Must teach aquatic classes and lifeguard and maintain direct contact with members and program participants.
Will be a contact person when instructors or guards fail to show for assigned shifts. Work with Program Director in hiring, training and supervision of aquatics staff.
Primarily responsible for creating work schedules for all staff, lifeguards and swim instructors.
Must promote safety within the aquatics department assuring equipment and facility is maintained and staff is assigned.
Will assist in marketing of all aquatic programs.
Attendance at staff meeting and Aquatic Team meetings is required.
All reports will be kept current and turned into the Program Director as scheduled
Must keep current of aquatic trends and create new aquatic programs and keep current programs vital.
Will keep quality control and recommend purchases to Program Director.
Must work a variety of schedules including evenings and weekends which may consist of 20 hours of guarding/teaching and 20 hours of administrative work.
Develop meaningful and sustainable relationships with members, donors and volunteers
Education & Experience:
Must be 21 years of age or older and show technical skills in swimming instruction, lifeguarding and skills in supervision of others. One year of previous supervisory experience is required. Must have personal characteristics consistent with the Character Development Values. Must be able to communicate with a variety of ages. Must possess a YMCA Lifeguard Certification (or from another nationally recognized certifying organization). Should also possess Instructor certifications in swimming. Current CPR-PR with AED and Supplemental Oxygen Administration and First Aid certifications. Will require CPO certification within three months of employment and receive additional YMCA aquatic certifications as trainings become available