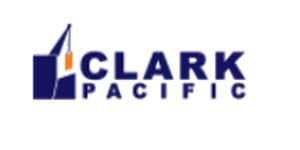 Architectural Concrete Operations Manager at Clark Pacific
Woodland, CA 95776
At Clark Pacific, exciting building projects are just the beginning! As the West Coast's leading prefabricator of building systems, our talented team of professionals bridge the gap between construction and manufacturing every day, providing solutions and innovations that deliver high-performance structures with enhanced cost, schedule, and safety. It all starts with the Clark Pacific Employee Experience: top talent people working together in an environment that fosters collaboration, growth & development, and compassion. We are great people doing great things, together!
 We have over 50 years of experience and have successfully contributed to some of the West Coast's most iconic buildings including the Golden 1 Center, the Apple II Campus, the San Francisco 49ers stadium, and the Stanford Escondido Village Graduate Housing to name just a few. When people want to experience, quality, and a partner they can trust, they choose Clark Pacific. Repeat customers, numerous building and environmental stewardship awards, and great employees are some of the things for which we are most proud and grateful.
Clark Pacific is seeking an Architectural Concrete Operations Manager to support our two manufacturing locations in Woodland and Fontana.
Overview of the position:  
The Architectural Concrete Operations Manager is the lead in managing architectural NorCal and SoCal batching operations, primarily focused on optimizing performance of the batch plant and owning the quality of arch concrete and GFRC finish performance end-to-end. This role will be instrumental in developing an efficient and effective concrete operation from concrete mix development and raw material supply chain through mixing operations for architectural precast, CCAPP, and GFRC products.
Specific accountability for this position includes: 
Must be able to travel to both manufacturing plants in Woodland, CA and Fontana, CA.
Accountable for predictable architectural & GFRC mix performance end-to-end from mix design, batching, placement, through sandblasting including consistency of appearance, quality of returns, shadowing, flow-ability, admixtures, and efflorescence that results in zero patching due to the mix performance.
 Identify optimal processes and implement best practices on architectural concrete and GFRC cost, delivery to form, and waste
Implement metrics (safety, quality, cost, efficiency, capacity utilization) that should be tracked, targeted, and managed
Determine resource and skill requirements for team
Understand project parameters prior to the sample and mix design process.
Has the knowledge and ability to adjust mixes based on ambient conditions and panel types.
Partner with pour crews on placement, vibration, and own the result through sandblast
Create standard mixes based on performance that minimize variables
Responsible for NorCal and SoCal batching operations. Travel required.
Challenge actively (constructively) and voice relevant concerns; coach and teach others on the team to engage constructively
Develop and mentor staff through on-boarding, open communication; build and maintain employee morale and motivation; ensure the team is appropriately staffed with required competencies; foster a diverse and inclusive workplace
Preferred Education and Experience 
Undergraduate or Associate degree (preferred)
Significant (10+ years) experience with architectural mix designs and batching operations 
Interested? Want to learn more? If you're a hard-working nice person who is smart and curious, and think that this position is right for you, we want to hear from you. Please apply and let's begin the journey. Welcome to Clark Pacific. Let's do great things together!
 Clark Pacific is an Equal Opportunity Employer