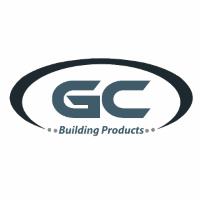 Architectural Sales Representative New York, NY at Goldstein Charschan Building Products
New York, NY
Architectural Sales Representative for NYC
Goldstein and Charschan Building Products, Inc. (GCBP) is growing and we're looking for exceptional sales people to join our team.
About Us:
GCBP is an Independent Manufacturer Representative that representsindustry leading architectural products. Our products lines include, but isn't limited to Louvers, Architectural Metal products, Expansion Joint Covers, Entrance Flooring Systems, Interior Wall Covering and Protection Products, High Impact Doors, Cubicle Curtains and Explosion & Pressure Relief Vents. We've specified and sold quality commercial architectural products to our clients in the greater New York area since 1956.
As a company we invest in the future of our employees working with them to reach their goals.
Job description:
We are recruiting for full time Architectural Sales People who will primarily be responsible for working with Architects, Designer, Engineers and Specifying Owners in New York City. You will be required to establish strong relationships with The Architectural and Design community and apply extensive product, technical and application knowledge to promote our products and increase our Basis of Design Specifications.
This position is ideal for someone who is goal orientated, has great communication skills, is hard working and is a self starter.
Job Responsibilities:
Include, but aren't limited to:
Represent GCBP and our Manufacturers

according to GCBP's Standards

and Culture.

Pro

actively build

relationships with Architects,

Designers

, Engineers & Specifying Owners

in the 5 boroughs of New York

City

for GCBP

.

Maximize GCBP's Basis of Design Specifications,

sales growth and

meet monthly

targets.

Working with team members in the

office

and with the manufacturers

to continue building strong customer relationships and increasing GCBP's closing ratio.

Liaising with manufacturers to obtain information

for customers and writing specifications.

F

ollow up on specifications throughout the design, bidding and closing phases

.

Gaining the necessary products and systems knowledge to

expertly assist Architects and Designers

. (Extensive training is provided.)

Updating and maintaining information in SalesForce, internal sales files and vendor systems

.

Networking and participate in industry associations required.

Requirements
Education and Experience:
Bachelor's Degree

Minimum of

2

years experience in Architectural sales

or related Construction industry experience

Curtain Wall Experience is a Plus

AIA Certified to deliver CEU presentations a Plus

LEED

Accredite

d

a Plus

Skills and Abilities:
Proficie

nt in Microsoft Word, Excel,

Outlook

& Power Point

Excellent Communication S

kills

Self-starter with very strong organizational, time-management and problem solving abilities.

Highly motivated individual

Goal and detail orientated

Willing and

Quick learne

r

Problem Solver

An Adept Networker

Ex

perience with Salesforce.com a P

lus

Ability to read Blueprints a P

lus

Experience with CAD, REVIT, Sketch Up, etc. a Plus

Compensation and Benefits:
Competitive salary; commensurate with experience

Target Commission Structure

Health Insurance

Dental Insurance

401(k)

Paid Time Off
To Apply: Email your resume with cover letter to hr@gcbuilding.net
GCBP is an Equal Opportunity Employer.

Base Salary Plus Commission