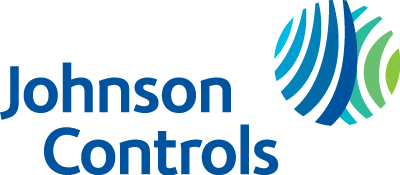 Area Installation Operations Manager - Security at Johnson Controls
Hayward, CA
Area Installation Operations Manager - Security - WD30062582024
What you will do

Drives compliance to the JCI Safety Program for employees and subcontractors. Under general direction, manages the capacity and staffing of the Area Installation team. Leads the professional development of the managers and operations staff of the Area Install Teams through effective management and mentoring. Establishes team objectives and manages team efforts to achieve assigned productivity. Hires, retains, performance manages, and plans for career development of direct reports. Prepares and delivers clear performance expectations, performance reviews and development plans for direct reports. Depending on span of control, self performs construction management duties.


How you will do it


Ensures safety, integrity, and ethics excellence in the area projects teams
Drives accountability for projects revenue and executed margin results by domain.
Drives forecasting and actualization of projects revenue and executed margin against forecast/plan across the area.
Assures work force levels are appropriate across the area, by trade, by domain. Makes upward and downward adjustments monthly as needed.
Assures installation operating cadence is consistent and functional in all local teams.
Coaches and develops Installation Managers on all areas of performance.
Collaborates with the connected technologies team to assure all projects are properly staffed and there is a seamless delivery across the area.
Pulls in SWAT/Subject Matter Experts for areas as needed based on identified weaknesses.
Champions changes and Building Solutions North America (BSNA) initiatives.
Provides feedback to BSNA Leadership for market trends, what is/isn't working well, area needs and program deficiencies.
Participates in both Customer accounts and several large, high priority opportunity pursuits.
Serves as an active member in the community.
Company Values – Integrity first, purpose led, customer driven, future focused and one team.
Embracing diversity and inclusion with all hiring decisions.
Able to demonstrate strategic agility.
Broad knowledge of the buildings industry 
Develop peer relationships within Area and across Areas.
Drive for results - Successful previous leadership of large P&L's
Situational, can meet leaders where they are and coach accordingly (i.e. not a one size fits all management style).
Influential - can drive area leaders to adapt behaviors.
Develop effective teams and motivate.
Able to travel as required to support the area.
Qualifications
What we look for

Required


BA, Technical school or equivalent work experience
Ten or more years of progressively more responsible operations management experience in the Installation Industry including five or more years of direct management experience. 
High-level competence in written and verbal communication.
Strong presentation skills and proficiency in speaking to large audiences.
Able to lead and direct cross-functional and cross-business unit project teams to achieve business results. Ability to lead, manage, mentor and inspire others. 
Some Project Management experience.
Strong ability to negotiate, persuade and influence.
Proficient in software scheduling tools and applications. 
Preferred
Bachelor's degree in Engineering or Business or equivalent work experience.
Knowledge of multiple levels with the supply chain org. 
Polished presentation skills, multi-faceted thinker, and innovator. 
High level project management process competencies. 
Strong proficiency in MS Office (excel, word, power point), Adobe Writer, Visio, MS Project, basic windows environment and internet business application usage.
Johnson Controls is an equal employment opportunity and affirmative action employer and all qualified applicants will receive consideration for employment without regard to race, color, religion, sex, national origin, age, protected veteran status, status as a qualified individual with a disability, or any other characteristic protected by law. For more information, please view EEO is the Law. If you are an individual with a disability and you require an accommodation during the application process, please visit www.johnsoncontrols.com/tomorrowneedsyou.
Job
 Field Operations
Primary Location
US-CA-Hayward
Organization
 Bldg Technologies & Solutions
Overtime Status
-Exempt