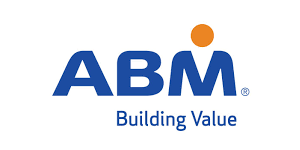 Area Manager at ABM Industries
New York, NY
ABM (NYSE: ABM) is a leading provider of facility solutions with revenues of approximately $6.4 billion and over 130,000 employees in 300+ offices deployed throughout the United States and various international locations. ABM's comprehensive capabilities include electrical & lighting, energy solutions, facilities engineering, HVAC & mechanical, janitorial, landscape & turf, mission critical solutions and parking, provided through stand-alone or integrated solutions. Founded in 1909, ABM provides custom facility solutions in urban, suburban and rural areas to properties of all sizes — from schools and commercial buildings to hospitals, data centers, manufacturing plants and airports.
Education
Bachelor's Degree
Job Type/ FLSA Status
Salaried Exempt
Job Description
Position Summary
The Area Manager will provide oversight of all contracted services across multiple sites within a geographic region. The Area Manager will be responsible to build strong client partnerships and drive operational excellence to ensure those sites within the region are meeting or exceeding client expectations. Ideal candidates will possess a positive, can-do attitude and have a passion for helping others be successful. In this role, you will partner and consult with the local operations team, the national team and the client to drive win-win solutions. Successful candidates will bring a customer focused mindset as well as possess strong business and financial acumen skills. You will also provide support, direction and coaching to the site managers at each location.
Essential Duties
Possess deep knowledge of the operation at each site (contract, scope of work, building type, client nuances, local market conditions)
Be responsible for the delivery and execution of all contracted janitorial services within the region
Build long-term sustainable partnerships with the client at each location
Consistently travel to and visit each site within the region and participate in frequent, regular onsite meetings with the client
Effectively address all client related communications in real time with a sense of urgency (emails, phone calls, requests)
Properly escalate issues that could impact local or national perceptions of ABM as a preferred facility services provider
Review financial performance regularly to forecast spend and course correct when necessary
Ensure cost control levers and metrics are in place to proactively monitor overall spend to monthly budget
Work directly with client and internal teams to ensure billing and collections are processed in a timely manner
Negotiate modifications to compensation or staffing plans based on site specific needs, market conditions and client driven initiatives
Prepare and develop financial and operational reports weekly and monthly
Work closely with site managers to develop their operational knowledge and management capabilities
Make sure all onsite employees have clear job assignments, roles and responsibilities
Develop site specific performance standards and ensure portfolio wide standards are being met
Proactively create consistent and effective operational processes and see them through to implementation
Ensure all sites are properly documenting employee onboarding, badging, safety, job training and performance management issues
Drive and promote a strong safety culture; reinforce ABM and client safety programs
Ensure each site is conducting formal quality checks and inspections according to plan
Continuously monitor the overall performance of each site and make appropriate changes to improve performance
Up-sell additional services and tag jobs above and beyond contractual agreements
Partner with local and national 3rd party vendors and suppliers for onsite material, supplies and equipment (ordering, pricing, repair, testing out new products)
Understand and comply with ABM policies and procedures • Performs other duties as assigned or requested
Minimum Requirements
Bachelor's degree required.
Minimum of three years of supervisory experience in a service-related field with high customer/client contact.
Three to five years of custodial, facilities, or other closely related industry experience required. 
Strong service/quality attitude.
Ability to plan, organize, prioritize, and achieve effective time management.
Ability to work under pressure and meet established goals and objectives.
Strong public speaking skills.
Sense of urgency & ability to meet deadlines; self-directed. 
Location
New York, NY 10005 US (Primary)

ABM is an EOE (M/F/Vet/Disability/Gender Identity/Sexual Orientation)
California Consumers Notice http://www.abm.com/californiaprivacy