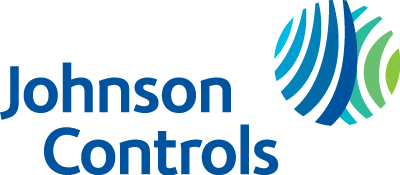 Area Security Sales Manager at Johnson Controls
Roseville, MN
Area Security Sales Manager - WD30103721315
What you will do
Reporting to the Area Security Leader, the Security Area Sales Manager is a vital member of the area front line management team. This position manages the sales teams within a defined grouping of areas. They are responsible for profitably growing margins, expanding relationships with our customers, and driving new business and reoccurring revenues to achieve organizational objectives. This position will take a lead on enhancing Security sales capability in partnership with the others on the area leadership team.

How you will do it
• Achieve Area's bookings and revenue growth plans. Regularly monitor results and address issues and concerns that impede positive results.
• Mentor, motivate and coach sales management teams on lead generation, conversion rates, recruiting, and other critical areas. Develop and implement performance improvement programs for the Sales Management Team to improve effectiveness and to address performance gaps. Conduct performance reviews/assessments, as required.
• Utilize daily Performance Metrics continually to ensure "what gets measured, gets done."
• Consistently utilize approved CRM systems to manage the sales process and sales funnel.
• Implement Johnson Controls Security defined strategy, and serve as the primary contact for Sales to provide input and feedback related to Corporate Sales and Marketing. Ensure consistency of field sales activities.
• Ensure Sales Channel(s) strategic initiatives are executed in accordance with corporate goals and area budgets. Communicate new policies, sales techniques, and other modifications to sales management team.
• Advocate operating efficiencies and dynamics for a successful Sales Program within assigned Areas.
• Research and share "Best Practices" with the Sales Management Team.
• Champion and lead domain cross-selling effort
• As new products and services are introduced, oversee sales team to ensure consistency in implementation.
• Recruit, interview and select new sales managers, as required.
• Ensure all financial and operational performance targets are met.
• Adhere to and drive Johnson Controls core values.
• Other duties, as assigned.
Qualifications
What we look for
Required
Education:
• College or University degree, preferred.

Experience: 
• Minimum 7 years of sales management of a distributed sales organization in the security, technology or IT/IP industries.
• Experience in the use of CRM systems to manage sales process and funnel.

Skills: 
• Managerial/leadership skills.
• Strong analytical skills.
• Strong communication skills.
• Strong computer skills - Including knowledge of MS Office environment and internal.
• Johnson Controls systems (Oracle,Admin,Carms, IBT) 
• Must be able to travel to various branch offices within a defined area on a regular basis. 
• Travel 60% of the time

Core Competencies:
• Motivating others
• Drive for Results
• Customer Focus
• Managerial Courage
• Conflict management
• Command skills
• Composure
• Timely decision making
• Priority Setting


 
Johnson Controls International plc. is an equal employment opportunity and affirmative action employer and all qualified applicants will receive consideration for employment without regard to race, color, religion, sex, national origin, age, protected veteran status, genetic information, status as a qualified individual with a disability, or any other characteristic protected by law. For more information, please view EEO is the Law. If you are an individual with a disability and you require an accommodation during the application process, please visit www.johnsoncontrols.com/careers
Job
 Sales & Marketing
Primary Location
US-MN-Roseville
Organization
 Bldg Technologies & Solutions