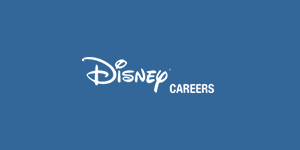 Art/Design Internship, FiveThirtyEight- Summer 2020 at Walt Disney Company
New York, NY
Job Summary:
FiveThirtyEight is an award-winning site focused on providing data-driven journalism in sports, politics, and science. FiveThirtyEight was founded by Nate Silver.

We are looking for an art and design intern to help create visual designs for the site this summer.




Responsibilities:
A day in the life…
Work with the art director and editors to decide how to make our stories visual including everything from doing photo research, cropping and captioning to making your own illustrations for daily and feature stories.
Think through the order and pacing of images within a story to find the best way to keep our readers engaged throughout.
Help the team to put stories together in Wordpress and contribute ideas for headlines and other display text to make sure it all works well together.
Collaborate with other FiveThirtyEight teams on projects ranging from crafting animated videos and building interactive projects, to developing visual systems and researching freelance illustrators.
Basic Qualifications:
What you bring to the role…
Interest in pursuing a career in graphic design, art direction, photo editing, and/or illustration and should demonstrate their experience in visual arts or photojournalism at the college level
Proficiency with Adobe Photoshop and Illustrator
Resume and cover letter must include a link to your website or portfolio
Preferred Qualifications:
Familiarity and interest in FiveThirtyEight
Proficiency in the Adobe InDesign, After Effects and/or Wordpress is a bonus but not necessary.
Additional Information:
Internship Eligibility:
Must possess unrestricted work authorization
Must be at least 18 years old
At time of application, must currently be enrolled in an accredited college or university and taking at least one class – OR – be a recent graduate of an accredited college or university within the last six (6) months - OR - be currently participating in the Disney College Program, Disney Culinary Program or Disney Professional Internship Program
Must be willing to relocate to the New York City area and provide your own housing and transportation for the duration of the internship
Must be able to have a consistent, reliable work schedule throughout the session
Must not have completed one year of continual employment on a Disney internship or program
Program Dates:
Must be available from May/June to August/September
Must be willing to work 40 hours/week