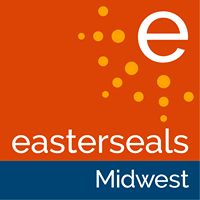 Art Program Intern at Easterseals Midwest
Gladstone, MO 64118-4557
We are looking for a creative Art Program Intern with a flexible schedule to carry out an experiential and educational internship. The Art Program Intern is responsible for supporting group and individual art related activities.
Pay Rate: Unpaid
Availability: Program hours are 10am-3pm. Ideal candidate will be available 8-10 hours per week with a consistent schedule.
Duties:
* Organize and inventory art supplies
* Assist in group and individual art related activities
* Utilize a variety of mediums and therapeutic approaches to encourage personal choice and expression for program participants
* Use adaptive techniques and equipment to engage with individuals of all abilities
A successful candidate will possess:
* Artistic skills and knowledge of a variety of art mediums
* Experience working with adults with intellectual and developmental disabilities
* Excellent writing, communication and interpersonal skills.
* The ability to act in professional manner at all times.
* The ability to work independently as well as in a collaborative team environment.
* Strong personal initiative and independence.
* The ability to manage and embrace change.
* Intellectual curiosity and a willingness to learn.
Qualifications:
* Education: High school diploma required. College students in health and human services, social work and/or art programs are strongly encouraged to apply.
* Other: Portfolio of artwork will be requested upon interview.
Equal Opportunity Employer Minorities/Women/Protected Veterans/Disabled