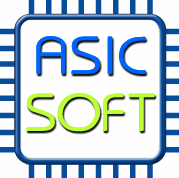 ASIC Design/RTL Engineer from ASICSoft, Inc.
San Diego, CA 92121
Job Function:
Micro-architecture definition, RTL implementation, synthesis, timing analysis and post-silicon verification support.
Working with system engineer to understand wireless standards and define micro-architecture and perform bit-exact simulation.
Working with the physical design engineer to deliver netlist, spec timing constraints, perform timing analysis, and timing sign-off.
Skills/Experience:
BS with extensive industry experience or MS is preferred.
Minimum of 5-10 years' experience in RTL Design
Strong knowledge with ASIC Frontend Tools & Implementation: Simulation, Waveform debugging tool, Linting, Formal Logic equivalence, Logic synthesis, STA, CDC checks
Strong problem-solving skill to quickly identify and provide solution under tight schedule pressure