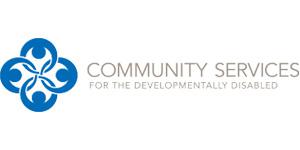 Asphalt Screed Operator at Community Services
Maple Grove, MN 55311
Asphalt Screed Operator
Company Description
C. S. McCrossan is a diversified highway/heavy civil general contractor, which provides construction infrastructure services to federal, state, county and municipal transportation departments. We are committed to managing our resources for the benefit of our clients and employees, and providing the highest standard of quality and safety in the completion of our projects. Our innovative approach in both construction and project management has yielded successful partnerships with government and private agencies. We value collaboration and cooperation and believe in extending respect and courtesy to everyone.
General Information
Job Type: Union, Seasonal

Minimum Years of Experience Required: 3-5

Minimum Level of Education Required: High School/GED

Specialty: Commercial, Industrial

Must be authorized to work in the U.S.
Job Duties
Duties will include operating a CAT paver with top-con, and CAT auto. Must be a team player looking to do all aspects of asphalt paving. The construction work of an operator with C. S. McCrossan is seasonal in nature, typically occurring between the months of April and November. The asphalt screed operator will be a member of the local 49 operators union.
Qualifications
High school diploma or GED equivalent

3-5 years of asphalt screed operating experience

Willingness to work long hours and nights

Strong verbal and written communication skills

Ability to understand and follow verbal and written instructions

General knowledge of the heavy highway construction industry and heavy equipment operations

Working knowledge of the hazards and safety precautions common to heavy equipment operations
Preferred
Skid steer operating experience

Roller operating experience

Class A CDL driver s license
Physical Demands/Environmental Conditions
Ability to maneuver under and over equipment, as well as climb into/out of the cabs utilizing steps and ladders

Constant sitting during machine operation

Moving over uneven terrain

Constant use of foot and hand controls

Use of track spade/shovel to clear mud from the tracks and underbelly of machine as needed

Move barricades/sand bags to clear area as needed

Ability to stand and walk around machine when completing pre-trip inspection, clearing underbelly, and throughout the worksite on uneven terrain

Demonstrate or be corrected to 20/20 vision

Exposure to various weather conditions

Exposure to noise, dust and other materials

Exposure to heavy equipment, power tools and traffic
Safety Responsibilities
Knowledge of and compliance with all Company safety requirements, policies and safety training.
Other Duties
Willingness to carry out other related duties assigned or requested by the Supervisor
Benefits
Benefits are provided through the union
Thank you for your interest in this position with C. S. McCrossan. To begin the application process, click the apply button above.
Sincerely,
C. S. McCrossan