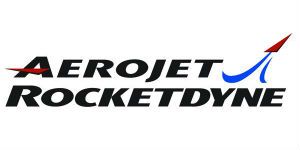 Assembler 4 at Aerojet Rocketdyne
Camden, AR
Overview
Acting on own initiative, performs highly complex duties requiring an extensive and/or specialized level of knowledge to perform processes and procedures. Has developed expertise through a combination of job-related training and considerable on-the-job experience.
Works under minimal supervision with work being completed autonomously within established procedures and practices and/or work may be completed without established procedures. May orient, train, and check work of lower employees. May act as a lead coordinating the work of others.
Candidates must be willing and available to work other shifts and overtime as needed to meet delivery schedules.
Essential Job Functions (Including % of Time for Each)
20% - Removes propellant from designated reclaim units (Hog-out).
20% - Hydro mine propellant from designated reclaim units (Wash-out).
15% - Disassembles and assembles motors per standard procedures.
10% - Perform motor leak checks as required.
10% - Cleans and assembles equipment; cleans tools, parts, and work area; and handles environmental duties as listed below.
20% - Prepare, cast and assemble warhead as required.
5% - Package motors/warhead as required for shipment.
Secondary Functions: Duties as assigned to assist Production Demands.
ENVIRONMENTAL DUTIES:
1. Collect, containerize, and label waste chemicals generated as part of production operations.
2. Maintain satellite accumulation areas in a safe and orderly manner and in compliance with environmental regulations.
3. Must be able to obtain respirator certification.
4. Ensure that Hazardous Waste Control Technician is contacted to have non-energetic chemical wastes moved to the chemical waste handling area (CWHA), and energetic wastes (waste explosives) moved to the energetic waste accumulation areas or the thermal treatment units.
5. Immediately report spills of chemicals and/or process waters to the Environmental department.
6. In the event of an emergency incident, implement the facility Emergency Procedures/Contingency Plan.
Requirements
High school diploma or equivalent preferred and six (6) years of experience or an equivalent combination of education and experience. Arkansas Career Readiness Certificate-Silver Level required for this position. Propellant manufacturing experience desired. Will be exposed to chemicals/propellant. This position may require the willingness and ability to work other shifts and overtime as needed, with appropriate notice. Regular and predictable attendance is expected. 
US Citizenship required. Must be able to obtain and maintain a U.S. Security Clearance at the appropriate level (U.S. Citizenship required). Must also be able to satisfy federal government requirements for access to government information, and having dual citizenship may preclude you from being able to meet this requirement.
Work Environment and Physical Requirements:
The work environment may require a combination of indoor and outdoor activity (hot, cold, wet, humid conditions) with a varied amount of walking, standing, sitting, climbing (i.e. ladders, stair, scaffolding, ramps), balance (maintaining body equilibrium to prevent falling when walking, standing, or crouching on narrow, slippery, or erratically moving surfaces), bending, reaching, handling/fingering (seizing, holding, grasping, turning picking, pinching), stooping, kneeling, crouching and ability to lift/carry/push/pull up to 50 pounds. Work may require the ability to operate material handling equipment (forklift, crane, hoist, man lift, etc.) in a safe manner. While performing the duties of this job, employees may work around variable noise levels or with fume or airborne particles, hazardous chemicals, etc. requiring the use of personal protective equipment such as face protection (safety glasses, goggles, face shield), foot protection (i.e. steel toed shoes, rubber boots, etc.), gloves, hard hat, shop coat and hearing protection. Some positions may require Respirator clearance up to and including the Self Contained Breathing Apparatus (SCBA) Level A clearance. Work requires the ability to change into or out of personal protective equipment when entering or exiting manufacturing, laboratory, or other areas. Some employees may be required to drive between various locations within the Company facility or between locations. Work duties may also be required to work in a standard office setting and to use standard office equipment, including a computer and/or the ability to travel by air or auto. Ability to distinguish colors may also be necessary. This position may be expected to work varying shifts and hours to ensure successful operation of activities in the organization. Lifting requirement is moderate (30 pounds).