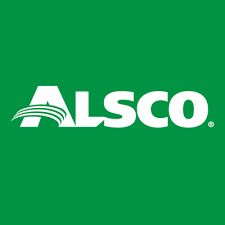 Assembler Lead Person at Alsco Inc
Laramie, WY 82051
Don't have an email account? Set up a new gmail account here!
Classification:
Non-Exempt
Job Summary:
The Assembler Lead performs some of the same tasks as a co-worker, such as a Feeder/Folder, but with added and limited supervisory tasks. For example, the Assembler Lead in the assembling area would perform the regular duties of an assembler, and would lead the group in meeting production standards, train new hires, monitor efficiencies or stage workflows. Not always assigned to one particular job, he or she is directed to perform a variety of tasks. Does not hire, fire and/or discipline employees.
Essential Functions:
- Lead employee teams, train new hires, prep work areas, lay out or stage workflows, monitor quality.
- Monitor supplies, report equipment malfunctions or clear minor jams.
- Work in and provide relief and support to production areas for vacations, absences or other reasons.
- Operate laundry equipment and/or powered industrial truck as directed.
- Continuously meet efficiency and safety standards.
- Count, sort and handle soiled or processed product. Roll, wrap, tie or package product. Feed, fold or grade textiles. Other Production tasks. .
- Perform other tasks as required.
Additional Functions:
- Perform various production tasks as needed.
Qualifications:
- Recognize colors and sizes, count and sort accurately.
- Recognize, inspect and grade product.
- Able and certified to safely operate a powered industrial truck.
- Comprehend and follow direction by supervision.
- Communicate effectively.
Typical Physical Activity:
- Physical Demands and Requirements consist of standing, walking, reaching, bending, sitting, lifting up to 75 lbs., stooping, hearing and speaking.
Typical Environmental Conditions:
- Production areas of a typical industrial laundry.
Travel Requirements:
- None.
Education:
- None.
Revised:06/20/2019
Prescription Drug Coverage
Medical, Dental and Vision
Paid sick days
Flexible Spending Accounts
Vacation/paid time off
Life Insurance
401K
Paid Holidays