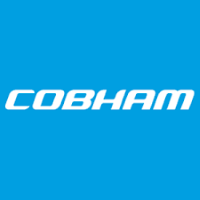 Assembler- Union Position at Cobham (CAES)
Plainview, NY 11803
We are Cobham Advanced Electronic Solutions (CAES), a technologically advanced electronics company employing more than 3,600 talented makers, thinkers, innovators, and doers nationwide. We build things that solve challenging problems from deep space to the depths of the ocean. We serve customers in defense, aerospace, security, medical, and industrial markets.
Are you searching for a career with a company that offers challenging, diverse projects and opportunities? Are you looking for a position with a company that is growing and able to offer long-term professional advancement? Searching for a company that values a friendly work environment and that values YOU? Consider CAES. #peoplefocusedmissiondriven #everymissionmatters
A career with CAES is more than just a job, it is the pathway to a bright future.
SUMMARY:
The Hybrid Assembler is a core Operations role within the Production department. This is a Union position and offers Tuition Reimbursement!!
Responsibilities
Knowledge of both mechanical and box assembly.
Set and use of Epoxy dispense equipment - both manual and automatic equipment.
Set up and use of Auto pick and place and AOI inspection equipment.
Setup and use of wire bonding equipment.
Experience in setup and use of thickness measurement equipment, epoxies/solder screen print and furnace reflow equipment.
Knowledge of coil assemblies and windings.
Setup and run of Environmental testing on hybrids equipment.
Working under a microscope.
Familiarity in the use of small tools.
Ability to read and follow assembly drawings, traveler instructions.
Ability to meet standard military visual criteria.
Qualifications
Basic:
High School Diploma, GED, or Technical School
1+ year of hands-on micro circuit assembly experience
Must be a U.S. Person
Preferred:
Dexterity of handling very small components with a tweezer
Detail oriented, able to multitask and ability to work with limited supervision
Must be a proficient user of Windows and Microsoft Office software
Soldering experience
Benefits Information:
www.cobhamrecruits.com
(login: Recruit / password: benefits1)
16.00 - 21.00 /hour
Direct hire role with benefits (PTO, health, sick pay, holiday pay, 401k, tuition reimbursement