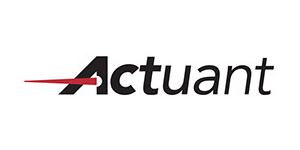 Assembly Technician at Actuant
Stafford, TX 77477
Cortland is a global designer, manufacturer, and supplier of technologically advanced ropes, slings, umbilicals, cables, and strength members. Collaborating with customers, our team uses its experience in high performance materials and market knowledge to transform ideas into proven products. For more than 35 years, our custom-built solutions have been developed for work in the toughest environments and to overcome some of the world's greatest challenges. They consistently enable our customers to meet the demands of the aerospace, defense, medical, research, subsea, marine, and energy industries.
Cortland is wholly owned by Enerpac Tool Group. Enerpac Tool Group is a premier industrial tools and services company serving a broad and diverse set of customers in more than 25 countries. The Company's businesses are global leaders in high pressure hydraulic tools, controlled force products and solutions for precise positioning of heavy loads that help customers safely and reliably tackle some of the most challenging jobs around the world. The Company was founded in 1910 and is headquartered in Menomonee Falls, Wisconsin. Enerpac Tool Group trades on the NYSE under the symbol "EPAC".
For further information on Enerpac Tool Group and its businesses, visit the Company's website at https://www.enerpactoolgroup.com/.
| | | | |
| --- | --- | --- | --- |
| Job Title: | Assembly Technician | Job type (production, support, professional, managerial): | Production |
| Location: | Stafford, TX | Reports To (title): | Production Manager |
| Segment/BU: | Cortland Company | Function/Department: | Manufacturing/Production |
| Approved By: | Brandi Ledet | Approved Date: | September 20 |
Summary basic function of the role
Under direct supervision, performs routine and repetitive assembly operations and processes
Job Duties and Responsibilities
Ensures all quality standards and requirements are met in fabrication, inspection and packaging tasks
Complete all tasks efficiently and correctly as assigned by supervisory and planning personnel
Adhere strictly to all assembly related procedures and instructions while performing any and all tasks
Report any deficiencies in material, product, or process immediately per current procedures
Complete all inventory and packaging entries as required ensuring that the information is correct and accurate
Be available for any shift where training requirements are identified
Understand and apply the Quality Policy, quality documentation, and company objectives to all tasks assigned
Act in a safe manner in all activities performed and promote the Safety Program in all processes and procedures
Act in a courteous and professional manner during customer on-site visits or off-site fabrication jobs ensuring sustainment of Cortland Company's reputation as a world class supplier
Promote and participate in LEAD (Lean Enterprise Across Disciplines) transformation through application of lean principles to rapidly improve manufacturing and key LEAD metrics
Skills and Competencies - identify the ALE competencies that are most critical for success in the role
Ability to run small hand tools and shop equipment
Must demonstrate excellent verbal and written communication skills
Ability to identify potential issues and proactively recommend and implement solutions
Ability to work collaboratively with other functions
Ability to manage multiple priorities under tight timelines
Education and Experience
Education Requirements: High School diploma or GED preferred.
Experience Requirements: Manufacturing, assembly or production experience preferred.
Physical Demands
Employee may have to lift documents/work materials up to 30 pounds in weight. Stand for long periods of time.
Work Environment
Primary work environment is non-temperature controlled workshop/manufacturing facility where following appropriate safety protocols at the location would be required. Employee will be exposed to heavy levels of noise in workshop.
The work environment characteristics described here are representative of those an employee encounters while performing the essential functions of this job. Reasonable accommodations will be made to enable individuals with disabilities to perform the essential functions.
Direct Reports
Key External Contacts/Clients
The above statements reflect the general details necessary to describe the principle functions of the job described and shall not be construed as a detailed description of all the work requirements that may be inherent in the job.
For Compensation Use Only:
Job Code

US Only

EE0-1 Code

AAP Job Group

FLSA status


Required Skills


Required Experience