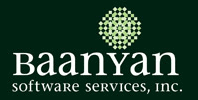 Assertive and hungry-for-business IT Staffing Business Development Manager at Baanyan Software Services Inc
Edison, NJ 08817
Job Title: Assertive and hungry-for-business IT Staffing Business Development Manager Location: Edison, NJ 08817 (remote until COVID situation solved)
Position Type: Full-time

Baanyan is a highly successful IT Staffing company with over 150 high-tech programmers and software developers at fortune-1000 companies in the USA currently. Most of these 150 programmers have placed at top companies like Verizon, USAA, Credit Suisse, T-Mobile, State of South Carolina, Ford Motors, Humana, Vanguard, Merck, Prudential, Sate of Nebraska, Bank of New York Mellon, ConEdison, Google, Microsoft, Walmart, ADP, Goldman Sachs, and many more through national prime vendors like Experis, TCS, KForce etc. and through MSPs.

You can see our software experts are the best and the brightest! We have a super management and recruiting team to support our clients' needs. Our company slogan is self-family-company. We want our staff to be safe, to take care of their family, and in turn take care of the company.

We are looking for assertive and hungry-for-growth IT Staffing development managers who have a proven record of getting direct business with end-clients. If this is you, we want you! Compensation will include salary plus excellent commission.

Please send your resume immediately to the president and CEO at rdaripalli@baanyan.com. You will receive a response almost immediately!