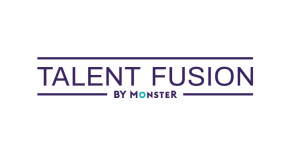 Asset Management Project Manager at Talent Fusion US
Seattle, WA
YOU are looking for US if…you are looking for an opportunity to become an integral part of an innovative and winning team that emphasizes respect, integrity and reliability. You are looking for us if you want to enter into an environment that fosters personal and professional growth with limitless possibilities for development and advancement. You are looking for us if you have a degree in Mechanical or Architectural Engineering and an interest in building systems. You are looking for us if you enjoy a fast-paced, work-hard play-hard environment along with industry experts who are also awesome people!
WE are looking for YOU if… you have a strong interest in becoming a Project Manager and growing your career within an industry leader for Building, Property, Facility, and Energy Assessments. We are looking for you if you excel in independent and team environments, implementing and applying learned knowledge and techniques, and are excited by new places and travel.  We are looking for you if you have curious nature and enjoy being challenged in an environment that fosters and encourages personal and professional development.
Job Description
Job Title: PM 5-15 years' experience
Department: Asset Management
SUMMARY
Perform Facility Condition Assessments and compose technical reports to accompany those findings and research. This opportunity will enable you to cultivate an understanding of Building/Facility Asset Management and due diligence, while gaining valuable experience in building systems and project management.  This opportunity will enable you and our clientele to improve a business decision process related to facility capital investment strategies.
ESSENTIAL DUTIES AND RESPONSIBILITIES
Protects operations by keeping company information confidential.

Delivers outstanding customer service through timely response and proactive solutions to client's needs.

Demonstrates our client's guiding principles in support of the company's strategic goals.

Follows all documented policies, Standard Operating Procedures, and Work Instructions applicable to the position and support of our client's quality standards.

Maintains safe and clean work area by complying with all procedures, rules, and regulations.

May be required to work overtime with prior authorization from supervisor.
SUPERVISORY RESPONSIBILITIES
This job does not have specific supervisory responsibilities.
QUALIFICATIONS: 
Education and/or Experience: 
A bachelor's degree in Mechanical Engineering, Architectural Engineering, or a related Engineering degree from a four-year college or university
Commensurate years of related experience in a technical trade will be considered in lieu of a degree
5 to 15+ years of experience in facility maintenance management, design, construction, or inspection with technical report writing experience preferred
Certificates, Licenses, Registrations:
Applicable Certifications desired but not required inclusive but not limited to PE, RA, CEM, BPI, etc.
Travel is variable up to 50-60%
Some engineering/administrative work preferred; working proficiency of Microsoft Word, Excel and Internet research
Able to demonstrate a proficiency in independently solving problems by leveraging technology/software
Strong written and verbal communication skills
A valid, unexpired US Driver's License
A personal cell phone and access to high speed internet
PHYSICAL DEMANDS:
While performing the on-site duties of this job, the employee is frequently required to: stand, walk; sit and use hands to handle or feel. A Project Manager is occasionally required to reach with hands and arms, climb ladders, balance, kneel, crouch or crawl, and speak/listen. You may occasionally lift and/or move up to 25 pounds. Specific vision abilities required by this job include close vision, distance vision and ability to adjust focus.
WORK ENVIRONMENT: 
The noise level in the work environment is usually moderate.
Nothing in this job description restricts management's right to assign or reassign duties and responsibilities to this job at any time.
EEO/AAE: Our client is an Equal Opportunity Employer. M/F/V/D are encouraged to apply. Our client is an equal opportunity/affirmative action employer. All qualified applicants will receive consideration for employment without regard to race, creed, color, religion, alienage or national origin, ancestry, citizenship status, age, disability or handicap, gender, marital status, protected veteran status, sexual orientation or any other characteristic protected by law. All qualified applicants, including individuals with disabilities, "disabled Veterans", or Veterans with service-connected disabilities, are encouraged to apply. Our client values the service Veterans have given to our country and we strongly support the hiring of returning Service Members. Our client is a federal contractor and requests priority referrals of protected Veterans. 
Please understand that this offer does not create a contract of employment for a definite term or a contract of continuing employment. Our client is an at-will employer and either party can terminate the relationship at any time with or without cause and with or without notice.