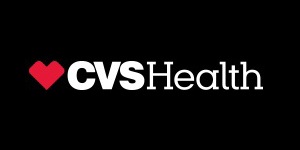 Asset Protection Supervisor at CVS Health
Kapolei, HI 96707
Job Description
As a Asset Protection Senior Consultant you will be responsible for the development and implementation of various Loss Prevention policies and programs designed to safeguard personnel, property, merchandise, facilities and other assets. In addition, this position is responsible for the development and implementation of safety policies and programs designed to provide a safe environment for all employees. The development, coordination and communication of Loss Prevention and Safety carried out with a global perspective conducive to CVS operating philosophy. Ensure the adherence to Loss Prevention policy and procedure relating to distribution safety and loss control.
Responsibilities:
Oversee inventory results and root cause impact on store load credit for front store
Understand and solve for RX gain/expense
• Manage, coordinate (in conjunction with DC
Management) and control activities relating to asset protection
and loss containment.
• Manage and promote employee safety awareness to include, but not limited to, accident prevention, employee awareness and education, safety incentives and housekeeping/sanitation programs that are in accordance with
established company guidelines.
• Manage the quality control and assumed receipts program.
• Conduct investigations and interview personnel involved in actual or suspected theft or other criminal acts.
• Supervise uniform contract guard service.
• Maintain and monitor burglar and fire alarm systems.
• Review personnel, visitor and contractor logs daily to ensure compliance with identification badge and sign in and out procedures.
• Administer and manage lock and key control systems and investigate loss or theft of assigned keys.
• Manage the Safety Incentive and Alternate Duty Programs within the facility.
• Maintain record of lost time injuries and meet regularly with insurance carrier to review worker's compensation cases.
• Conduct orientations for new hires and provide training and education to employees on Asset Protection and Safety
programs and procedures.
• Establish and maintain effective relationships with Store Operations, Legal, Purchasing, General Accounting, Loss Prevention, and Safety Programs and procedures.
• Administer company policies and procedures in a fair and consistent manner.
• Establish and maintain effective relationships with all warehouse departments and promote teamwork within the facility.
• Actively support and participate in company sponsored programs and events, task force groups and serve as chairperson of various committees, if needed.
• Continually review, analyze and evaluate the adequacy and effectiveness of protection policies and procedures within the DC.
• Manage the execution of capital and expense purchases within budgetary guidelines.
• Participate in or take direct accountability for other duties/activities as directed/requested by upper Management.
• Ability to work in seasonally warm and cool work environment.
. • Ability to effectively interface with other distribution center employees, supervisors, and managers.
• Ability to conduct several tasks at one time is essential.
• Perform other related duties as required.
Required Qualifications
-Minimum of 2 years of supervisory experience coaching, training and developing of staff
-Minimum of 2 years of experience conducting legal and ethical interviews and investigations
Preferred Qualifications
- Loss Prevention experience within a distribution center environment preferred
- LP Qualified (LPQ) or LP Certified (LPC) certifications preferred
- Understanding of Government Regulatory expectations (OSHA,DEP, FDA) is preferred
-Good analytical and interpersonal skills
Education
Bachelors Degree or equivalent years of related professional work experience in combination with years of education may be considered in lieu of a degree.
Business OverviewIt's a new day in health care.
Combining CVS Health and Aetna was a transformative moment for our company and our industry, establishing CVS Health as the nation's premier health innovation company. Through our health services, insurance plans and community pharmacists, we're pioneering a bold new approach to total health. As a CVS Health colleague, you'll be at the center of it all.
At CVS Health, we work every day to help people on their path to better health. Never has it been more important for us to deliver on our purpose to our valued customers, patients, members, and employees. With a presence in communities across the country, CVS Health colleagues are and will continue to be a critical piece of the country's health care solution. The health and safety of our employees, patients, customers, and members is our top priority as we face the impact of COVID-19 together. If you would like to learn about the actions we are taking as a company as we learn more about COVID-19 and its spread, we encourage you to visit our COVID-19 resource center at
https://cvshealth.com/covid-19
We offer a diverse work experience that empowers colleagues for career success. In addition to skill and experience, we also seek to attract and retain colleagues whose beliefs and behaviors are in alignment with our core values of collaboration, innovation, caring, integrity and accountability.
CVS Health is an equal opportunity/affirmative action employer. Gender/Ethnicity/Disability/Protected Veteran – we highly value and are committed to all forms of diversity in the workplace. We proudly support and encourage people with military experience (active, veterans, reservists and National Guard) as well as military spouses to apply for CVS Health job opportunities. We comply with the laws and regulations set forth in the following EEO is the Law Poster:
EEO IS THE LAW
and
EEO IS THE LAW SUPPLEMENT
. Please note that we only accept applications for employment via this site.
We provide reasonable accommodations to qualified individuals with disabilities. If you need to request an accommodation, a qualified interpreter, written information in other formats, translation or other services, please contact our
Advice and Counsel Reasonable Accommodations team
by emailing
Advice and Counsel Reasonable Accommodations team
or calling 877-805-9511.
If technical issues are preventing you from applying to a position, contact Kenexa Helpdesk at 1-855-338-5609 or
cvshealthsupport@us.ibm.com
. For technical issues with the Virtual Job Tryout, contact the Modern Hire Help Desk at 1-877-451-1695 or
cvs_support@modernhire.com
.