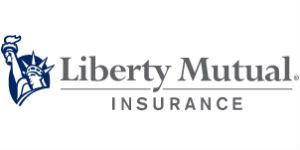 Assistant Actuary at Liberty Mutual Insurance
Remote, MA 02144
Excited to make direct business impact in a highly dynamic environment?
National Insurance Pricing & Analytics is seeking a Senior Actuarial Analyst or Assistant Actuary responsible for supporting the Risk Management Underwriting teams within National Insurance. You will be the primary point of contact and trusted advisor of the Underwriting teams to support complex risk pricing and business strategy development. This will include a significant amount of dedicated actuarial support for Lyft, a unique Sharing Economy risk that is currently one of Risk Management's largest accounts. This position focuses on providing high quality analyses and effectively communicating key outcomes to support achieving profit, growth and operational objectives for Risk Management. As such, the successful candidate will possess strong analytical and communication skills, as well as a demonstrated ability to execute thoroughly in a collaborative environment. The position will report to James Chen, FCAS and Actuarial Manager, RM Underwriting Support.
Responsibilities:
Partner with Underwriting to provide account level pricing support within service-level agreement (SLA) such as loss forecasts, security calculations, rate change calculations, profitability analyses, pricing model support, etc.
Collaborate with Underwriting, Claims, GRM Economics, GRM Product Solutions, and Lyft actuaries to provide ongoing pricing and other actuarial support for Lyft
Perform analyses to support business decision making, strategy development and results monitoring at the segment level.
Provide clear and concise communication of technical concepts and work products to underwriters, managers, and senior leadership within National Insurance Risk Management.
Identify gap in underwriting knowledge and develop training on technical topics, such as pricing models, profitability metrics, etc.
Collaborate with Models and Methods teams and Analytics on tools and projects to enhance pricing and influence underwriting strategy.
Coach and mentor junior colleagues and perform peer review on work product to maintain high standard of quality.
Continuously develop knowledge in actuarial techniques, industry trends and underwriting processes and systems.
Proven math and analytical skills, as normally acquired through the pursuit of a bachelor's degree in Mathematics, Statistics, Economics, Actuarial Science or related field.
Minimum 3–5 years relevant experience and ACAS designation required.
Sound knowledge of actuarial techniques and standards, as well as business operations including underwriting, financial, claims, legal etc.
Ability to work in a fast paced and dynamic environment, responding to business demands in a changing marketplace.
Strong communication and interpersonal skills. Ability to deliver effective training and presentations to field staff, senior management and external stakeholders.
Strong data manipulation skills including the ability to query, consolidate, and test for reasonability needed.
Proficiency in MS Office Excel required. Working knowledge SAS and Power BI preferred.
At Liberty Mutual, our purpose is to help people embrace today and confidently pursue tomorrow. That's why we provide an environment focused on openness, inclusion, trust and respect. Here, you'll discover our expansive range of roles, and a workplace where we aim to help turn your passion into a rewarding profession.   
Liberty Mutual has proudly been recognized as a "Great Place to Work" by Great Place to Work® US for the past several years. We were also selected as one of the "100 Best Places to Work in IT" on IDG's Insider Pro and Computerworld's 2020 list. For many years running, we have been named by Forbes as one of America's Best Employers for Women and one of America's Best Employers for New Graduates—as well as one of America's Best Employers for Diversity. To learn more about our commitment to diversity and inclusion please visit: https://jobs.libertymutualgroup.com/diversity-inclusion 
We value your hard work, integrity and commitment to make things better, and we put people first by offering you benefits that support your life and well-being. To learn more about our benefit offerings please visit: https://LMI.co/Benefits  
Liberty Mutual is an equal opportunity employer. We will not tolerate discrimination on the basis of race, color, national origin, sex, sexual orientation, gender identity, religion, age, disability, veteran's status, pregnancy, genetic information or on any basis prohibited by federal, state or local law.