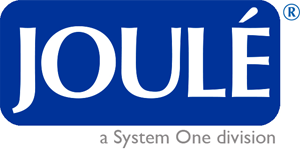 Assistant Associate Scientist from Joule
Hopewell, NJ 08534
This hidden gem is expiring soon - don't miss this opportunity.
Title: Assiant/Associate Scientist


Location: Hopewell, NJ


Schedule: 8am to 5pm Mon – Fri.


Type: Temporary


Start date: ASAP


Requirements:
Requires a BSc in biology or chemistry, with a minimum of 2 years experience in mammalian cell culture with a 1 year minimum in an industrial environment.
Previous experience with bioreactors is preferred. Previous experience with Clonepix Fl technology is also a plus
 Hands-on lab work in a flexible, fast-paced entrepreneurial environment is essential.


 


Responsibilities:
Responsible for the transfection, amplification and subcloning of cell lines for the isolation and selection of stable high antibody-expressing clones.
Responsible for the maintenance and expansion of mammalian cell lines using aseptic technique.
Responsible for the cryopreservation of cell banks. Maintain detailed and accurate notebook documentation for all research activities.
Perform routine titer evaluations.
Responsible for assisting in the preparation, storage, packaging and shipping of cell lines and samples.
Maintain working knowledge of current cell culture literature.
Assist in all areas of cell culture and all related duties as required.


Joule, a System One division is a leader in specialized workforce solutions and integrated services. With more than 6,000 employees and roughly 50 offices throughout the U.S. we provide scientific, clinical, engineering, energy, IT, legal and administrative staffing services.  For more than 40 years, we have delivered workforce solutions and integrated services to clients nationally.