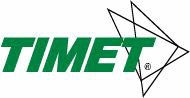 Assistant Controller at Precision Castparts-US
Henderson, NV
Since 1950, TIMET has been leading the industry in mill and melted products, supplying nearly one-fifth of the world's titanium demand.
 Reporting Relationship:  Reports directly to Controller
Summary
This position will be responsible for many of the day to day finance activities including but not limited to month end close, inventory and costing systems, daily flex, forecasting and budgeting process. .
Essential Functions
Inventory management and valuation:  set and periodically change standards and charging rates.  Verify accuracy of production and stores inventory while maintaining clean cut offs for month, quarter and year end.  Work in coordination with production control for cycle counts and physical inventories.
Work with operations and Continuous Improvement in developing and monitoring the larger CI Projects.
Reporting - QOR (quarterly operations review), FQR (financial quarterly reviews), MOR (monthly operations review), weekly P&L. weekly QOR, and Daily Flex.
Forecasts and Budgets development, analysis, and reviews with plant management.
Month, quarter and year end closes along with analysis and reconciliations.
Work with internal and external auditors for Financial and SOX (Sarbanes Oxley) reviews and improvements.
Additional Responsibilities
Will work very closely with Plant operations, maintenance, continuous improvement, and engineering to help these departments continue to reduce costs.
As new requirements and reports are needed.
Education and Experience
BS/BA - Accounting or Finance with 5 to 10 years of experience in similar job function
 MBA preferred
Special Skills
Microsoft office experience with extensive knowledge of Excel.
SAP knowledge preferred.
Working knowledge of LIFO.
Ability to plan and manage multiple projects simultaneously.
Ability to work independently and a self starter.
Working knowledge of LEAN/TOC principles.
********************************
It is the policy of this organization to provide equal employment opportunity to all qualified applicants for employment without regard to race, color, religion, national origin, gender, sexual orientation, age, covered veteran status or disability. As an affirmative action employer under E.O. 11246 we invite all applicants to identify themselves as indicated below.