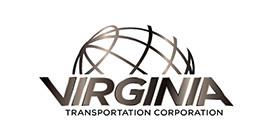 Assistant Director of Maintenance at Virginia Transportation Corp.
West Warwick, RI
SUMMARY:             Assisting the Director of Maintenance, oversees fleet maintenance and property management in our RI headquarters.  Responsible for performing a variety of maintenance duties and developing improvement within the maintenance department while promoting a safe environment of minimal stress. This includes but is not limited to assisting the Director of Maintenance.
ESSENTIAL DUTIES AND RESPONSIBILITIES: "Essential functions" are primarily job duties that incumbents must be able to perform unassisted or with some reasonable accommodation made by the employer.
Supervise fleet maintenance staff, including orientation of new employees.
Conduct performance evaluations, training and development for fleet maintenance personnel.
Proactive and focused on maximizing operational readiness, minimizing driver down time, bettering fuel efficiency, tire life, etc.
Coordinate equipment and repair facilities available to provide services, i.e. vehicle mechanical inspections, mechanical repairs, technical expertise, etc. of approximately 650+/- tractor trailers.
Respond to inquiries and complaints from auto haulers in regards to repair facilities.
Coordinate with purchasing department for parts and other repair equipment. Ensure appropriate usage and handling of testing tools and repair equipment.
Audit vendors and entering new vendor information.
Audit repair services by visually inspecting vendor facilities and records to ensure highest quality and accuracy.
Audit and maintain truck maintenance and service files.
Compile reports and audit of vehicle maintenance, repairs and work orders.
Coordinate transport and oversee and approve administrative processing of paperwork required for the acquisition or disposal of equipment.
Review charges for equipment repairs according to the terms of new and extended service warranties in order to receive full benefit of the warranties and reduce cost.
Comply with all safety norms and industry regulations for all work processes.
Assist in development and improvement of maintenance program for budgeting by forecasting expenses and recording the resulting information accordingly.
Download and import fuel information.  Monitor usage and log verifications.
Property maintenance of office building in our RI location.
KNOWLEDGE, SKILLS AND ABILITIES REQUIRED:
Experience as a mechanic and setting up or running a shop as a foreman.
Strong computer skills including knowledge of Microsoft Office 2010 and Asset Maintenance (TMT).
Proactive equipment maintenance planning.
Ability to rapidly analyze issues, establish priorities, anticipate consequences, make decisions and initiate action.
Excellent recordkeeping skills, reporting on trends and effective corrective actions being taken.
Comfortable working in a high-stress environment and ability to stay calm under pressure.
Strong interpersonal skills to develop and maintain positive relationships with dispatchers, drivers and vendors.
Strong communication skills (oral, written and listening) with motivational ability.
Timely communication about issues and equipment/auto hauler availability.
Strong leader and team player.
Work occasionally requires a high level of mental effort and strain when performing essential duties.  Must be able to perform the essential duties of the position with time constraints, interruptions and stressed dispatchers and drivers.
Work may require more than 40 hours per week.