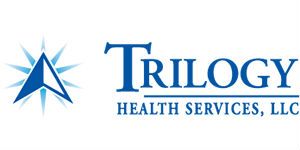 Assistant Divisional Vice President of Operations at Trilogy Health Services, LLC
Louisville, KY
WHAT YOU CAN EXPECT
Trilogy Health Services, an innovative, dynamic Senior Living company based out of Louisville, KY, is looking for a top-notch Assistant Divisional Vice President in or around Louisville, KYto help develop and lead a successful team at the health campuses in our Kentucky Division.
Here are a few of the daily responsibilities of an Assistant Divisional Vice President: 
Supporting your divisional campuses with a 'Lead by Example' style to ensure an efficient and operationally sound team and customer service centered approach to resident care
Partnering with senior leadership to position and successfully market services to the local community to assist in developing brand awareness
We specifically want to speak with individuals with a proven track record in leading and coaching a team of healthcare professionals
Regular travel within the Division is a requirement of this position
WHAT WE'RE LOOKING FOR
You would be a great fit for our team if you have the following:
Bachelor's Degree in Public Administration, Healthcare Administration or Business Administration required
10+ years supervisory experience
10+ years of multi-facility management in a healthcare setting
Senior Care experience preferred
Must be a state licensed LNHA
Must possess a proven track record of the ability to build strong relationships and to build and lead a team
Road Warrior travel
LOCATION
Trilogy Health Services Louisville Kentucky
LIFE AT TRILOGY
Headquartered in Louisville, KY, Trilogy Health Services was founded in December 1997 and is dedicated to being the Best Healthcare Company in the Midwest by providing exceptional, comprehensive care to seniors in our living communities. Trilogy has over 100 locations and continues to grow across IN, OH, MI and KY. Join our growing company and experience the Trilogy Difference. We care for you while you care for others. #C4U
The Trilogy Advantage
Competitive Salaries & Weekly Pay
Earn a degree for FREE with our Purdue Global partnership
FREE Health Insurance Option + up to $1,500 in company contributions
Tuition Reimbursement, Scholarships and Student Loan Repayment
Employee Celebrations
And much more!
Equal Opportunity Employer
Trilogy Hires Heroes Just Like YOU!