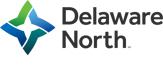 Assistant General Manager - Space at Delaware North
Lake Buena Vista, FL 32830
The Opportunity
Join Patina Restaurant Group as we search the universe for associates to launch a spaced-themed restaurant, opening later this year at Epcot at Walt Disney World Resort. The restaurant's expansive dining room will be unlike anything in the galaxy, offering guests amazing meals and spectacular views from high above the Earth. This first-of-its-kind restaurant will feature internationally inspired cuisine, a wide selection of craft beer, out of this world cocktails and more than 1,000 bottles of the world's finest wines. We're looking for motivated, innovative talent to join our team! 
Responsibilities
Partner with the General Manager to train and manage front of house service staff, ensuring consistent delivery of superior products and professional service within the standards of budget, policies, procedures, and quality.  
Oversee daily shift responsibilities of all employees (floor service, side-work, sanitation, receiving, invoices and time cards).  
Collaborate with General Manager to maximize sales potential and profitability including: promotions, guest satisfaction, monitoring product and labor costs, reviewing of financial information, etc. Work together to take action in correcting cost deviations.  
Order and conduct monthly inventory of wine, liquor and other supplies.  
Work closely and with all management staff; Establish open lines of communication between FOH and BOH at all times.  
Monitor food and beverage quality and presentation at all times; notify Chefs and General Managers with any problems, concerns, or complaints.  
Build rapport with restaurant guests and ensure an enjoyable and memorable experience.  
Oversee repairs and maintenance of the premises; supervise any remodels.
Qualifications
Must have a Bachelor's degree or higher in Hospitality, Business, or other applicable specialization.  
Minimum 5 years' experience in a managerial position in a restaurant with a similar style of dining, capacity and volume. 
Servsafe, Food Safety Handler, and Training for Intervention Procedures (TIPS) certifications required.   
Exhibit strong financial and computer skills; has experience working with and an understanding of P&L's.  
Maintain an entrepreneurial perspective in all endeavors increasing sales and guest satisfaction.  
Ability to maintain poised and approachable during high-pressure circumstances. 
Equal Employment Opportunity
Delaware North Companies, Incorporated and its subsidiaries consider applicants for all positions without regard to race, color, religion, creed, gender, national origin, age, disability, marital or veteran status, sexual orientation, or any other legally protected status. Delaware North is an equal opportunity employer.