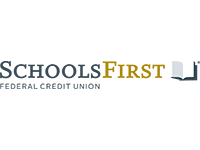 Assistant Manager, Facilities Services from SchoolsFirst Federal Credit Union
Tustin, CA 92780
Position Summary:
Assists the department Manager in administering the overall operation of the department. Coordinates with outside vendors to ensure the facilities and related equipment are running properly. Reviews annual contracts to ensure that we are utilizing the most cost effective products and services.
Essential Job Functions:
      • Supervises teammembers directly, including selection, training, performance appraisal and work allocation. Responsible for scheduling staff.
      • Ensures daily responsibilities of staff are completed and proper procedures are followed.
      • Helps establish, communicate and achieve the credit union's goals and standards, ensuring these are fully communicated to and understood by all department staff.
      • Identifies areas to streamline department and credit union operations. Leads efforts to implement such enhancements and other projects.
      • May act in the capacity of the Manager in his or her absence.
      • Complies with all government regulatory policies, internal policies and procedures, audit standards, remains current on and informed of Standard Operating Procedures (SOP) and apprises staff.
      • On call 24 hours/7 day a week for building emergencies.
      • Reviews and recommends changes as appropriate for annual contracts to ensure that we are utilizing the most cost effective products and services. Approves all invoices related to facilities maintenance, supplies and utilities. Responsible for the monthly review of budget vs. actual to be sure that we are control expenses.
      • Provides written or verbal correspondence to Member and teammember inquiries, comments, or suggestions.
      • Ensures that all SchoolsFirst FCU equipment, furniture and facilities are maintained and serviced as needed through the effective interaction with vendors. Makes written recommendations for process improvements, equipment upgrades and goods and services.
      • Develops knowledge of the operation of all equipment in the department including the mail system and various PC based software applications. Troubleshoots hardware problems, obtains vendor support and interface.
      • All teammembers must comply with regulatory compliance and assigned training requirements including but not limited to BSA regulations corresponding to their specific job duties. Failure to do so may result in disciplinary and other employment related actions.
      • Performs other related duties as assigned or requested.
Education:
High School Diploma
Bachelor's Degree or equivalent years of experience preferred.
Experience:
3 to 5 years of previous related experience required
1 to 2 years previous supervisory experience
Previous facilities operations experience of which 2 must be in a supervisory capacity
Must have a valid California driver's license and insurance.
Equal Opportunity Employer Minorities/Women/Protected Veterans/Disabled