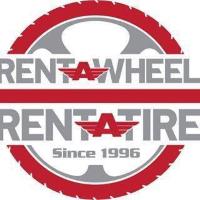 Assistant Manager at Rent A Tire
HOUSTON, TX 77034
General Description: Responsible for assisting in the day to day operations, performance and profitability of an assigned store. This includes ensuring operational standards are met, financial standards and goals are achieved, customer service levels are met, and acting as Store Manager when necessary.
Our Assistant Managers:
Assist Store Managers with daily operations and maintaining store profitability
Cultivate and promote a "servant leadership" attitude within your store to maximize customer satisfaction
Ensure proper merchandising and availability of product
Perform duties which include rentals, sales, verification's, collections, installations, etc. as necessary
Make daily bank deposits in accordance with company policy & procedure
Assisting with recruiting, hiring, training, development and managing store personnel • Assist with assigning duties to workers and scheduling break periods and work hours
Establish and maintain good working relationships with lien holders, law enforcement, car dealers, other RTO businesses, vendors, other stores and members of the company management team
Assisting with difficult customers and resolving customer service issues
Enhance and promote the company image
The above job description is not intended to be an all-inclusive list of duties and standards of the position. Incumbents will follow any other instructions and perform any other related duties as assigned by their supervisor.
We will consider for employment all qualified Applicants, including those with Criminal Histories, in a manner consistent with the requirements of applicable state and local laws, including the City of Los Angeles' Fair Chance Initiative for Hiring Ordinance for candidates applying for LA City stores.
$12.00 - $16.00 /year
bonuses paid monthly