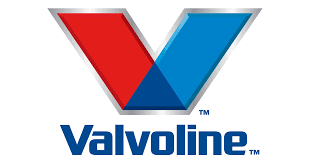 Assistant Manager in Training at Valvoline Instant Oil Change
Fullerton, CA 92632
Description
What do you seek in a career path? An opportunity for growth? A chance to succeed? An awesome training program? A fun, exciting social environment? Blending all these together is the difference between a good job and a great career. Youll discover a balance between work life and personal life, as well as a wealth of benefits for your health, future, family and happiness.
Youll be running the service center from both a technical and managerial standpoint. Youll be constantly moving, on your feet, and interacting with your peers and customers. When the weather is hot its hot. And when its cold its cold.
The best part? You dont need any automotive experience! Youll go through our extensive management training program and itll set you up for success. If this sounds like the kind of workplace you would enjoy, please apply now!
A day in the life would include:
The overall operation of a service center: hiring, training, discipline of employees, customer service, maintaining store inventories/housekeeping, and achieving profit plan, ensuring all environmental requirements are met.

Performing top-side and bottom-side procedures, including performing oil changes, inspecting and replacing car lights and wipers, rotating tires, checking the rear differential, transfer case, manual transmission and front differential/transaxle.

Performing additional services, such as cooling system flush, cooling system drain and fill, differential/manual transmission drain and fill, automatic transmission service and automatic transmission drain and fill

Following the VIOC process and procedures (we call this SuperPro).
and when you conquer these goals, youll be ready to move into higher levels of the organization.
Requirements:
High School Diploma or GED

Reliable transportation to and from work

Work on your feet for extended periods of times

Managerial/supervisory experience preferred
Job Benefits:
Extensive Training

Real Advancement Opportunities

Additional Benefits- Medical, Dental, Vision, Paid Vacation, Employee Discount, and more
ENVIRONMENT & PHYSICAL REQUIREMENTS While performing the duties of this job, the employee is regularly required to sit, stand, walk, use hands and fingers to feel and handle, reach with arms and hands, talk and hear. While performing the duties of this job, the employee may incidentally be required to stoop up to six to ten times per hour, kneel and crouch, lift weight or exert a force up to a maximum of 50 pounds. Work on your feet for extended periods of times. Work for extended periods of time with your arms and hands above your head. The worker is subject to environmental conditions. Activities occur inside and outside and in varying temperature conditions. The worker is subject to noise. There is sufficient noise to cause the worker to shout in order to be heard above ambient noise level. The worker is subject to hazards. Includes a variety of physical conditions, such as proximity to moving mechanical parts, moving vehicles, electrical current, exposure to high heat or exposure to chemicals. The worker is subject to atmospheric conditions. One or more of the following conditions that affect the respiratory system of the skin: fumes, odors, dust, mists, gases, or poor ventilation. The worker is required to function in narrow aisles or passageways such as catwalks. A current valid drivers license.
Valvoline Instant Oil Change is committed to providing a safe and drug free workplace. Successful completion of a pre-employment drug screen and background check is required for employment. A proud Equal Opportunity and Veterans Employer.
%92821%
GN0136