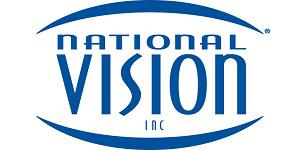 Assistant Manager at National Vision, Inc.
Kissimmee, FL 34741
At National Vision, we believe everyone deserves to see their best to live their best. We help people by making quality eye care and eyewear more affordable and accessible.

As part of the National Vision family of optical retailers, Eyeglass World keeps customers happy with an impressively wide range of services and products.  Recently named to the top 3 of Newsweek America's Best Customer Service 2019, Eyeglass World has over 100 locations across the United States.
We are looking for an Assistant Manager to join our growing team. The Assistant Manager assists the General Manager with store operations. This position promotes the achievement of sale goals through directly selling as well as overseeing, training, and coaching the Opticians/Sales Associates.
What would you do? – The Specifics
Drive and achieve profit, sales and performance goals according to NVI standards.

Monitor sales results against budgeted.

Ensure all store associates achieve and maintain the highest level of customer service.

Maintain awareness of same day service using "Ready When Promised" production board.

Communicate with the General Manger, District Manager, and Corporate Office and provide store reporting as required.

Develop and maintain a good working relationship with doctor(s) associated with the store and serves as liaison between doctor and store personnel.

Ensure store promotions, advertising, and visual merchandising are in place and all associates and doctors are aware of current promotions.

Supervise and motivate Optician/Sales Associates and ensures the timely completion of day-to-day functions.

Assist the General Manager with balancing staffing to store volume. Assist in recruiting, selecting and retaining a high caliber staff.

Motivate associates to exceed performance standards.
Paid Holidays
Retirement / Pension Plans
Vacation/paid time off
401K
Merchandise Discounts
Long Term Disability
Medical, Dental and Vision
Tuition Reimbursement
Life Insurance
Flexible Spending Accounts