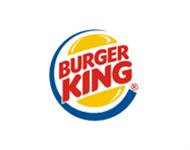 Assistant Manager- Miami at Burger King Franchisee- The Phoenix Organization
Miami, FL
Now Hiring Restaurant General Managers, Senior Assistant Managers, Assistant Managers, and Hourly Shift Managers in Miami-Dade County at our Burger King Locations!
Our Burger King Location in Miami-Dade County are listed below:
BK#2847 (Phoenix of Miami Lake)
16700 NW 67th Ave. Miami Lakes, FL 33015
BK#4 (Phoenix of Homestead)
30390 S Dixie Hwy, Homestead, FL, 33033
BK#5329 (Phoenix of Quail Roost)
11400 Quail Roost Drive, Miami, FL, 33157
BK#984 (Phoenix of Flagler)
7955 W Flagler St, Miami, FL,33144
BK#4490 (Phoenix of 8th St)
12500 Sw 8th St, Miami, FL, 33184
BK#8296 (Phoenix of 152nd)
11650 Sw 152nd St, Miami, FL, 33144
The Assistant Manager (AM) supports the Restaurant General Manager in ensuring delivery on guest satisfaction through managing the daily operations of a single restaurant. The AM helps manage financial controls, operations, people development, guest service and compliance across shifts for desired restaurant outcomes (i.e. increased sales, profitability and employee retention). The AM has full accountability for restaurant operations in the absence of the Restaurant General Manager. An AM should be able to work long and/or irregular shifts, including extra shifts, as needed, for proper functioning of the restaurant. This position operates under the direct management of the Restaurant General Manager and helps lead the restaurant team. This position interacts with restaurant team members, the Restaurant General Manager, outside vendors, members of the field operations team and guests.
RESPONSIBILITIES
Directs efficient and accurate preparation and sale of products for prompt delivery within established speed of service guidelines;
Motivates and directs team members and Shift Coordinators to exceed guest expectations with fast and friendly service in clean surroundings;
Supervises and trains team members and Shift Coordinators on team stations, Burger King products, processes and policies;
Follows cash control/security procedures and helps to implement marketing plans, maintain inventory, manage labor and apply financial reports across shifts to enhance restaurant results;
Assists RGM in enforcing compliance with government regulations, Burger King Market Policy, employment law, food safety, Burger King Security Policy, operations and Burger King policies and procedures relating to all restaurant activities across shifts;
As part of the restaurant management team, recruits, hires, trains and works to retain effective team talent by making decisions or recommendations on hiring and advancement;
Makes decisions or recommendations on the discipline and terminations of team members;
Available to work evenings, weekends and holidays;
Prompt and regular attendance for assigned shifts, meetings and training.