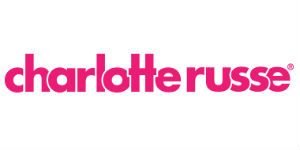 Assistant Manager at Charlotte Russe
Portland, OR
The Dish on Charlotte Russe
Named after the French dessert, Charlotte Russe began its sweet journey in 1975 with the first store opening in Carlsbad, California. Putting a spotlight on women in their teens and early twenties and focusing on trendy, affordable clothes, shoes, jewelry, and accessories, Charlotte Russe grew quickly from 35 stores in Southern California to 500+ stores across the United States and Puerto Rico. We believe that everyone can make a difference and everyone has a voice. Charlotte Russe is a dynamic, creative, and intensively collaborative environment that believes an open, honest, and supportive approach empowers our people to be their best. Join the team and see what a difference you can make!
Job Summary
As Assistant Manager you will support the Charlotte Russe store experience by executing the day-to-day People, Presentation and Process operations of the business. This opportunity allows you to create an environment consistent with the Charlotte Russe customer experience by modeling selling behaviors and providing coaching to sales associates. You will partner with the Store Manager to drive and execute daily/weekly/monthly store priorities, and set the tone for compliance with Charlotte Russe's policies and procedures.
Essential Duties and Responsibilities
-Understands and models the customer service experience behaviors ensuring all customers are engaged
-Coaches and trains Sales Associates on service experience behaviors
-Models service behaviors by greeting and developing rapport with customers, providing product information including features, trends and styles and makes product suggestions based on knowledge of the merchandise and the customer. Provides attentive service on the sales floor and the fitting room.
-Supervises the sales floor ensuring key selling zones are covered, that sales associates take meals & breaks in compliance with Charlotte Russe Policy, Loss Prevention policy and procedures are followed
-In partnership with the store manager, the assistant manager provides feedback to Sales Associates both positive and constructive including performance documentation if necessary
-Partners with the store manager to communicate store priorities as determined by store management and delegates tasks to Sales Associates accordingly
-Holds team members accountable for achieving sales, productivity and customer experience standards
-Follows direction to ensure key items and promotions are executed and positioned in store to ensure best financial gain
-Understands and communicates brand merchandise initiatives to team
-Assigns task and periodically participates in activities to maintain a neat, clean and organized store
-Maintains displays and visual presentation. Partners with the store team to ensure visual direction is implemented per company standard including displays, promotions, and merchandising moves.
-Is aware of and executes all loss prevention and safety policies and processes
-Is knowledgeable and able to execute against all Charlotte Russe Standard Operating Procedures (SOP)
For Foxwood Outlet Center in Mashantucket, CT and Phoenix Premium Outlet in Chandler AZ, Native Americans receive preference in hiring in accordance with Tribal Law.