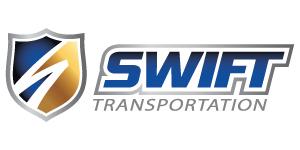 Assistant/ Parts Shop Manager at Swift Transportation
Atlanta, GA
Primary Purpose and Essential Functions: Provide support to Shop Leadership. Determine best cost value parts solutions for a varying amount of techs and continually enhance shop performance by continuously exploring new added value opportunities.
Assist terminal leadership in identifying areas for improvement as needed.
Issue purchase orders and purchases parts for terminal at best possible price and value.
Negotiate parts and material prices with vendors.
Maintain shop records such as tire count, inventory of parts, outstanding invoices and contracts.
Identify warranty coverage of equipment repairs and ensure warranty claims are filed correctly.
Identify chronic and repetitive repair issues and determine optimal solutions based on safety, time an cost.
Evaluate service quality and continually improve metrics for assigned location(s).
Provide hands-on training to technicians.
Mentor and develop other technician mentors to ensure productivity and efficiency standards are met.
Mindfully create, review, monitor and close work orders in a safe and timely manner.
Effectively assign and schedule work to a varying number of technicians.
Proactively work to assist others in achieving organizational objectives.
Skills: Must be familiar with completing purchase orders and/or repair orders. Must be familiar with looking up parts and placing on-line orders using appropriate OEM websites. Must possess excellent oral and written communication skills. Must be familiar with Microsoft Office suite. Must be a team player. Must possess strong attention to detail.
Education: High School Diploma or equivalent required.
Experience Required: Previous mechanical experience preferred. Previous experience complying with OSHA, DOT, and CSA regulations preferred. Prior management experience preferred.
Pay range depending on experience  ($ 40K to $ 55K)
Quarterly bonus opportunities.
KSS123