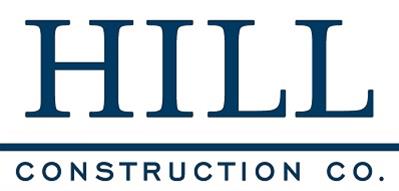 Assistant Project Manager - Construction at Hill Construction Company
Newport Beach, CA 92660
Assistant Project Manager – Residential Construction
Orange County, CA
If you are looking for an exciting opportunity to work on the top residential construction projects being built along the California coast, you may qualify for a rewarding career at Hill Construction Company. Our Orange County office is currently looking to add an Assistant Project Manager (APM) to our dynamic team.


The Company
Hill Construction Company has earned its standing as one of Southern California's most inventive, dynamic and high-end custom builders. With jaw-dropping projects being built in San Diego, Orange County and Palm Desert, we collaborate with the area's most elite and creative architects and designers. Our homes are consistently showcased in national and regional magazines including dwell, luxe, Interiors, California Homes, and more. Continual advancement, uncompromising quality and passion for excellence have led Hill Construction to win numerous industry awards and accolades. Please learn more about us by visiting www.hillconstructioncompany.com and exploring our Facebook, Houzz, and Google Plus social media pages.


Benefits
Full time employee benefits include health and dental insurance, Paid Time Off, 401k retirement plan with employer matching, cell phone reimbursement, fuel reimbursement and potential year-end bonus. We pride ourselves on our company culture – one in which every employee has the opportunity to collaborate, contribute and help shape the future of our growing corporation.
Overview
Mastering the art of complexity, our team excels in making the most technical projects look effortless and turning a dream into a home. In order to continue growing and servicing our clients, our Orange County office is looking to add a qualified and enthusiastic full-time Assistant Project Manager (APM) to our team. The APM is a critical component of our winning team structure working alongside Project Managers and Superintendents on various custom construction projects. APMs are responsible for the management of project documentation and helping ensure quality and contractual risk management throughout the project life cycle.
Responsibilities
Hill Construction Project Managers and Assistant Project Managers team together with the Superintendent to manage all areas of the construction process.
Day-to-day responsibilities of the APM include:
· Bidding / Estimating
· Budgeting
· RFI Management
· Subcontract Management
· Purchase Order Management
· Shop Drawing Management
· Change Order Management
· Project Billing Review/Approval
· Risk Management and Forecasting
· Submittal and Procurement Management
Qualifications
· Bachelor Degree (Construction Management, Engineering, or related field)
· 1-2 years minimum direct experience with project schedules, RFIs, estimates,
budgets, contracts
· Ability to read/bid construction plans
· Comprehensive knowledge of subcontractor scopes
· Ability to clearly and effectively communicate with project owners, architects and our
office team
· Computer proficiency (Microsoft Office, Management Software)
· P6/On-Center/Revit/Bluebeam experience a plus
· Sage/Timberline experience a plus
· Willingness to regularly visit and walk jobsites as well as work in the office
· Candidate must possess Hill Construction's core values: passion, integrity, hard work
and professionalism
How to Learn More
We encourage all potential employees to learn more! Please visit our website at www.hillconstructioncompany.com and explore our social media sites (Facebook, Houzz, Google Plus).
How to Apply
Please apply by forwarding your resume and cover letter to: careers@hillconstructioncompany.com
102,459 - 126,302 /year
Construction Project Manager
What is this?