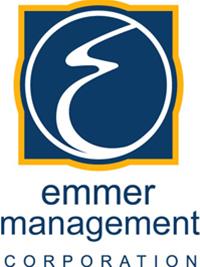 Assistant Property Manager at Emmer Management Corp.
Univ of West Florida, FL 32514
Good knowledge of property management and maintenance
Effective time management and the ability to meet deadlines
Efficient organizational and multi-tasking abilities
Strong interpersonal skills, ability to interact professionally with tenants, vendors and maintenance teams
Proficiency with word processing software and related tools (Yardi)
Greet prospects and qualify by covering all criteria (ask questions; utilize completed guest cards, etc.).
Immediately record all telephone and in-person visits on appropriate reports.
Maintain familiarity with local competition and new units coming on line. Includes preparing monthly market study. Shop all competition – Keep up with industry trends.
Complete guest cards and maintain according to established procedures.
Demonstrate community and apartment/model and apply product knowledge to clients needs by communicating the features and benefits.
Have prospect complete application and secure deposit in accordance with the company procedures and Fair Housing requirements.
Update availability report, process applications for approvals. (i.e., credit check, rental history, etc.) Submit processed applications to the Property Manager for approval. Follow up with applicant regarding status.
Ensure apartment is ready for resident to move-in on agreed date.
Immediately follow-up on prospects
Secure new resident's signature(s) on appropriate paperwork prior to move-in. Orient new residents to community.
Reports activities or complaints regarding maintenance repairs and/or staff engaged in repairing plumbing or electrical malfunctions, painting apartments or buildings, and performing landscaping or gardening work, or arranges for outside personnel to perform maintenance
Monitor renewals. Distribute and follow-up on renewal notices.
Distribute all company or community-issued notices.
Represent the company in a professional manner at all the times.
35,933 - 36,356 /year
Assistant Property Manager
What is this?