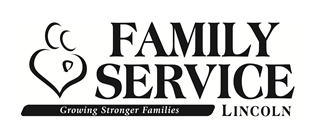 ASSISTANT RESIDENCE MANAGER - OPWDD at Family Service
Bronx, NY
Job Description
ASSISTANT RESIDENCE MANAGER - OPWDD
Description
• Consumer Responsibilities
• Supervision
• Administration
• Facilities Management
• Community Relation
• Performance
• Develop activities in and outside of the house
• Ensure consumer diet and nutrition in all aspects i.e. menu plans, weight records etc
• Monitoring consumer's health through contact with physicians, dentists and other treatment personnel
• Ensures Consumer's program plans are followed
• Obtains and maintains AMAP/CPR/First Aid/SCIP-R certifications
• Provide Direct Care Services as needed
• Responsible for hiring, training, evaluating and in conjunction with Director, terminating of staff for the house
• Responsible for supervision of all staff
• Act as a resource to direct care staff
• Writes and conducts three month performance review of new direct care staff and their formal written annual performance review
• Conducts weekly supervision with full time direct care staff
• Participates in the monthly staff meetings
• Meets regular with the Clinical Team to provide ongoing monitoring of progress of consumer programs and consumer progress
• Ensures that all staff receives the mandated in-service training
• Conducts orientation program for all new direct care staff


Qualifications
A minimum of high school diploma or GED
A clean and valid NYS driver's license preferred
Experience working with people with developmental disabilities/traumatic brain injured preferred

Working knowledge of OPWDD regulations.

Familiarity with Justice Center requirements

Ability to handle emergencies in a professional manner.
SCO Family of Services is an Equal Opportunity Employment Employer.
Job:
PROGRAM ASST MANAGER
Primary Location:
New York-Bronx-Edenwald
Organization:
SD006
Schedule:
Full-time
Job Posting:
Yes, 25 % of the Time
Statistics Group Code:
false